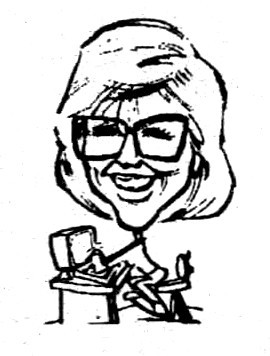 Newsical Notes
In a recent letter from Rich Lober he sends best wishes to all the L.A.S.C. members and indicates he hopes to see us soon. He was very disappointed that for medical reasons, he had to cancel his appearance on the Writer's Night at the Bluebird Cafe in Nashville. Complications arising from a broken back suffered back in 1984 prevent Rich from traveling for long stretches at a time. We wish Rich the best.
Two of our members who moved to Nashville a while back were at the August 20 open stage at TRK. It was good to see Tom Flood and Hugh Hill. Seemed like old times. (Is there a song there?) I enjoyed hearing Hugh play a couple of numbers out on the front porch, especially the one about being "Kentucky born."
Congratulations to Debbie Tuggle for her first-place win in the Everly Brothers talent contest on August 11 in Central City, Ky. As part of her prize she played a 20-minute set on the big Saturday night concert, appearing on the same bill with New Grass Revival, John Prine, Duane Eddy and the famous Everly duo.
Congratulations are also in order for Becky Bennett and Kelly Wilkinson who placed third in the contest. They were accompanied on guitar by fellow L.A.S.C.er Ken Lucchese. Becky and Kelly sang Co-oper Joann Hatcher's "Last Goodbye Kiss" in the contest, and Joann and husband Wayne were in the audience to cheer them on.
We are happy that Serpent Wisdom (Jak Son Renfro, Ken Lucchese -- both L.A.S.C. members -- and Musa Uthman) received a nice piece of publicity in a recent Scene magazine article. The accompanying photo had been taken at The Rudyard Kipling on L.A.S.C.'s Monday-night open stage. Jak Son credited fellow L.A.S.C.er Bob Maples with encouraging him in his career.
That Hedy Hilburn! She certainly marches to a different drummer. Saw her picture in The Courier-Journal a while back and discovered that the lady electrician had spent her vacation on a mule train. Good golly, Miss Hedy.
Mike Schroeder is playing a brand-new Gibson mandolin these days and declaring that it is the best one he has ever played. The new instrument is part of Mike's new status as an endorsing artist for the Gibson Guitar Company. Congrats, Mike!
(We are interested in what you are doing. Send us your news items so that this column will be more comprehensive and representative of the L.A.S.C. membership.)