Judy Collins with the Louisville Orchestra
at the Louisville Zoo
By Wally Stewart
An overflowing crowd of more than 6,000 was treated to gorgeous weather and entertainment, as the Louisville Orchestra's summer concert series continued on June 30 with "An Evening with Judy Collins." This is the fourth season for the presentations, which originated in Bernheim Forest and moved to the Louisville Zoo last year, gaining the title of "Roarchestra!" Possible thunderstorms had been forecast, but the sky remained clear, delighting both audience and artists.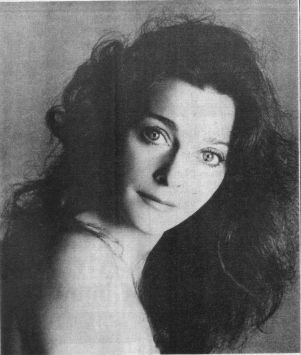 Judy Collins
The celebrated Collins has had an extensive recording and performing career in folk and pop music, and she shared songs from each genre that have become favorites. The program was more than a "performance," as Collins interacted graciously and frequently with the blanket and lawn chair throng, as though stage and grounds had become one large living room. This caused her road manager to later remark, "You can tell Judy is having a good time when she talks to the audience."
Collins not only charmed her listeners with vocal beauty and personal warmth, but also joined the instrumental team on the first two efforts by playing guitar. After the evening had progressed several minutes, she briefly replaced pianist Russel Walden to solo on her new composition "The Blizzard." This song is the working title of a new recording project scheduled for an autumn release, and vividly showcased Collins' writing skills. This album will be her first with Columbia Records, after many years on the Elektra label, and another offering from it was Julie Gold's gentle, yet soaring, "From A Distance."
Traveling to experience a Judy Collins concert carries great anticipation of hearing a very singular voice, along with several signature songs that have endeared her to millions through three decades. She easily met that longing with thoughtful renditions of "Both Sides Now," "Someday Soon" and "Send in the Clowns." On "Clowns" she and the orchestra tenderly segued into it from another Stephen Sondheim work, bringing the zoo's picnic area to a virtual cessation of movement and other sounds.
Collins also covered tunes by performer/composers Paul Simon, Harry Chapin, and George Gershwin, and shared touching moments of friendship with Chapin and Muppets creator Jim Henson. Her eloquent tribute to Henson was followed by an impromptu verse and chorus of "The Rainbow Connection." This inspired several people to lend misty-eyed vocals, as years of Kermit and the gang visited in that brief moment.
The cool night air was frequently filled with applause, and Collins enjoyed sharing it with the orchestra and conductor Robert Bernhardt. His leading helped the players provide an extra dimension of sound and feeling, which she noted with "Aren't they the best!"
An inspiring encore culminated the evening, as Collins presented "Amazing Grace" a cappella, and encouraged nearly all there into joining her.
As the sun was starting to leave the sky, Bernhardt's final appearance with the Louisville Orchestra opened the program. He conducted works by John Adams, John Holst, John Williams, Mozart and Debussy; interjecting his well-known, good-natured humor between pieces. They ranged from the pulsating trip on Adams' "A Short Ride in a Fast Machine" to the excitement of "Return of the Jedi," and the tender beauty of "Claire de Lune." The very popular conductor was presented with a "Good Egg" award in appreciation for the nine seasons he spent with the orchestra. As players and friends later shared goodbyes, one of them spoke for all, saying, "These are more 'Good Eggs' to take with you."