"Project BridgeLight" to Feature NRBQ
"Project BridgeLight" aims to light up three of Louisville's trans-Ohio River bridges. To that end, the bright-idea folks at PRIDE! Events have selected rhythm and blues band NRBQ to headline a benefit at Louisville's Waterfront Park on Saturday, July 7. The park will be open from 7 p.m. until midnight with local blues band Murphy's Law as the opening act. A $3 donation for admission will get you into the park. Plenty of food and drinks will be available.
The next day, Sunday, July 8, the Ohio Valley Vette Association will host a unique car show on the Clark Memorial Bridge. (The bridge will be closed to traffic between the hours of 6 a.m. and 10 p.m.) For a one dollar donation to Project BridgeLight, car fanciers can view over 200 classic and antique cars, street rods and award-winning Corvettes from around the country. The public will be invited to vote for their favorite cars with the awards presented by Louisville and Jeffersonville Mayors Abramson and Orem at 4 p.m.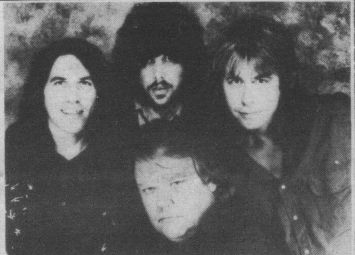 NRBQ
NRBQ is widely regarded as the ultimate party band. Their fans include the Georgia Satellites, Bonnie Raitt and Keith Richards. They have recorded more than a dozen albums and have been signed -- and dropped -- by five different labels. Their latest recording effort -- their first for Virgin Records -- is a twelve-song collection titled Wild Weekend.
Might that title harbinger NRBQ's performance down by the riverside on July 7? Probably so.