"Borderline Breakout"
Scott Furlong and Borderline Debut at Uncle Pleasant's
By Jean Metcalfe
When I arrived at Uncle Pleasant's on February 20 to hear for the first time Scott Furlong's new group, I was surprised to see in the spotlight a tall soul soloist who was definitely not Furlong. Turns out it was Prince Phillip Mitchell lending his professional vocals, complete with his trademark squeals, in a guest appearance.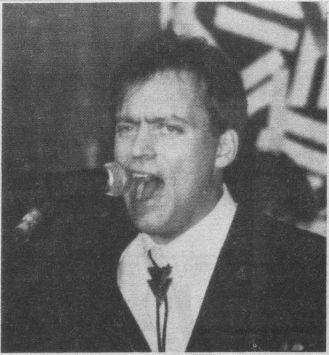 Scott Furlong
The rest of the evening belonged to Furlong and the three (and sometimes four) guys who make up Borderline. Joe Pinkerton plays harmonica, Patrick Carroll handles bass, and Jae Brown is the drummer. Pat Patterson on guitar is added for some songs.
Furlong, an excellent guitarist and better-than-average singer, and Borderline sounded good to me, as they performed nice renditions of "Midnight Hour," Cross Cut Saw," "Night Moves" "Long Train Running" and "Fire and Rain."
A fine songwriter, Furlong naturally included several originals on his play list, one of which was his brand-new "Abandoned By Her Wanting."
Although I have grown accustomed to enjoying just Furlong accompanying himself on acoustic guitar, I believe his new group may well be headed for success. Heard they picked up at least one booking that evening.