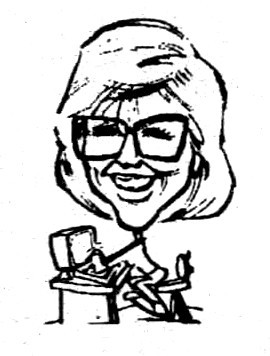 Newsical Notes
Sorry to hear that Velma "Sweet Lorraine" Klein continues to have health problems. She's been in and out of the hospital, and has had surgery on her foot, among other problems.
We wish you a speedy recovery, Velma, and hope to see you back at our meetings soon. Hope you can make it to the really big November 2-3 events.
Haven't seen much of Bruce Rinehart lately, but did get a phone call from him on October 16. His extremely busy work schedule has prevented him from performing on the Monday-night open stage for some time, but he hopes to be back before too long. He has gigs scheduled at The Stable in Bardstown and on the grounds of Doe Run Inn in November. He's already booked for the second Friday and Saturday in December at the Gospel House in Loogootee, Ind. He'll be singing his brand new single at the Gospel House.
Just in case you missed this news item mentioned by Wally Stewart in his article about the September Songwriter Showcase in last month's LASC Letter, Alan Morris' "Too Hot to Handle" has been signed by Debbie Hupp's company Huptown Music. Good luck, Alan. Hope you get a cut!
Congratulations to LASC members Larry Easton, Wally Stewart and Debbie Tuggle for their good showing in the Music City Song Festival. Don't have all the category and division details, nor the prizes won. We're proud of these talented writers. Anybody else out there who placed in the contest? Let us know.
Has Dan Colon become a street musician? Well, perhaps not a street musician, but he did recently play an unscheduled parking-lot gig. Seems that somewhere along the route of a recent "Bambi Walk," Dan complied with the request of a young couple to serenade them in the parking lot of a local convenience store. And they gave him a couple bucks for his efforts. Today the parking lot, tomorrow the Lincoln Center!?
Janet Rae took along a large crowd of friends to cheer her on in the "Louisville Area Showcase" competition at New Albany's Holiday Inn recently, and she captured first place. Singing "Nashville Dreams" and "Your Love Looks Good On Me," Janet Rae earned five hours of studio time at Eagle Production Studios in Nashville and a spot on The Nashville Revue, a live television program.
Janet Rae says, "I thank Charlie Walls from the bottom of my heart. He put so much into that song," referring to the work the "Music Man" did on one of the three songs she performed in the contest.
Johnny Eagle Productions, sponsor of the competition, is credited with finding hot, new country singer Alan Jackson.
We understand that LASC member Rhonda Pierce placed third in the contest, but we don't have additional details.