John Stewart: The Old Campaigner
By Bill Ede
Singer-songwriter John Stewart made his first-ever Louisville solo appearance on August 11 at Uncle Pleasant's to a small but devoted audience of what turned out to be mostly out-of-towners. Couples came from Indianapolis, Cincinnati, Chicago and even Florida to hear John perform in a live setting -- or else catch him while they were "in the neighborhood." Either way, the Louisville concertgoers were certainly conspicuous in their absence.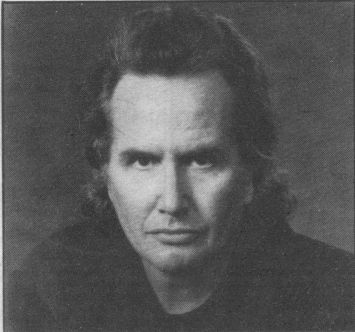 John Stewart
John Stewart was a name I never remember hearing talked about all that much in Louisville. I had to hear about him via old Zoo World articles, and had to special-order albums like Willard and The Phoenix Concerts from Karma Records when it was at Bardstown and Bonnycastle or the old Vine Records in the Cardinal Shopping Center. I remember hearing St. Paul, Minn.'s Kelly Miller knock us dead with "Mother Country" and "Some Lonesome Picker" at the Cherokee Pub on Bardstown Road (the old Cherokee Pub, circa 1975). Then Stewart wrote the bicentennial anthem "Survivors," and sang it on a Smothers Brothers TV special, and it looked like things were finally going to open up for the boy, even perhaps (God forbid) in Louisville. But nobody was watching Smothers Brothers specials at the time, I guess, and it would be 1979 before things would really fall into place with Stewart's Bombs Away Dream Babies LP and its Top-10 single, "Gold," with its surprisingly apropos tale about the attraction of "selling out" or at least "cashing in." There have been few real peaks of a commercial nature since that time, but Stewart has remained a consistent performer and a prolific songwriter throughout. He is a music collector's nightmare, coming out with five or six new releases just when one thinks one has them all (as he has done to this collector in the last half-decade or so, which I tried to at least partially address by putting pen to checkbook in the aftermath of the show).
Stewart's set paid homage to the past with self-penned classics such as "The Pirates of Stone County Road," "(You Can't Go Back to) Kansas" (a curious twist on the "home" theme in "Wizard of Oz"), his signature song "California Bloodlines," and the inevitable "Daydream Believer," which he turned into a sing-along, after telling us about a line change made in the Monkees' version, which he was only able to live with after intense and prolonged "royalty therapy" (my coinage).
Stewart seemed to go out of his way to showcase other songwriters by injecting snippets from songs such Paul Simon's "Boy in the Bubble" and Jimmy Webb's "The Yard Went on Forever" into the text of his own songs. His "18 Wheels" was part of a medley that included the bulk of both Billy Edd Wheeler's "Coal Tattoo" and Merle Travis' "Dark As a Dungeon," and he sang Hedy West's classic "500 Miles" in the same voice with which many of us heard it the first time.
But it has been Stewart's own songs that have fueled his long and enduring career, and it was his own songs that shone brightest that most recent night, with quite a few coming from 1987's Punch the Big Guy, including "Angels With Guns," "Runaway Train" (a hit for Rosanne Cash), "Ticket to the Stars" and the much-requested "Botswana." He also performed the song originally written for Elvis Presley which first appeared on 1974's Phoenix Concerts LP, "Runaway Fool of Love," which Elvis had not recorded "as of yet." Stewart stood tall with the self-assuredness and magnetism (not to mention some of the facial features) of a Jak Son Renfro (a local performer with the group Serpent Wisdom), commanding our complete attention and mesmerizing us with his stories and futuristic visions, underlined by his highly echoed yet sparse guitar playing and the emphatic bass of friend and cohort Dave Batti.
Having barely missed hearing Stewart three different times while in Texas, I was going to do my best to not let that happen again. I entered the concert with my usual list of songs I wanted to hear: "Oldest Living Son," "Road Away," "Great White Cathedrals" and one the late Kate Wolf helped popularize, "Some Kind of Love." He didn't sing any of those mentioned, but I wasn't far into the show before I decided to just let the big guy do what he wanted to do, as if I had any say in the matter anyway. And you know, I think things worked out better that way, as I was given a much more accurate portrayal of what John Stewart is about currently, which is, after all, what this article is supposed to be about. Too bad there weren't more locals in attendance to see and hear John Stewart breaking his own particular current new ground.