August Music: Fair, Good, and Excellent
By Bob Bahr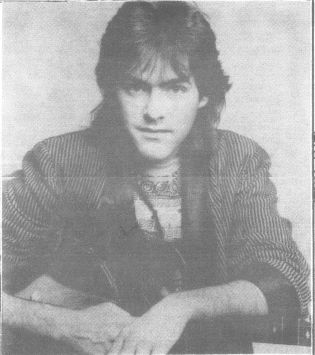 Bela Fleck at the Kentucky Center for the Arts' Bomhard Theater, August 2.
I thank my lucky stars that musical notes cut through heat and humidity a lot easier than this here body that I'm encased in. The month of August will give Louisville lots of chances to catch top-notch music traveling effortlessly through the heat waves, most notably at the Kentucky State Fair. The Fair folks have outdone themselves this year, having put together a musical lineup that is better than some musical festivals.
The Fair doesn't have a monopoly on music this month, however. Local taverns and outdoor festivals give you more options. For example..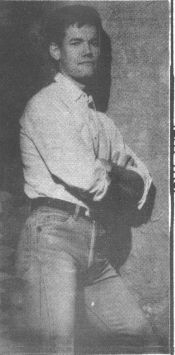 Randy Travis with Alan Jackson in Freedom Hall, August 17
You put your right foot in, you put your right foot out..Hone your hokey pokey skills, because the Rheingolds will be back at Strassenfest 1991, along with the Edelweiss Orchestra, the Alpen Echos, the Hot Brats, and many other German, blues, rock and pop bands. Strassenfest will be held the weekend of August 9 and is free and open to the public. It's held on Main Street between Fourth and Eighth streets and runs from 11:00 a.m. to midnight on Friday and Saturday, and from 1:00 p.m. to 9:00 p.m. on Sunday. I can't wait to grab a brew and a brat and do the duck dance.
The Lonesome Pine Specials continue to bless us with the best in offbeat music. The dazzling sound of Bela Fleck & the Flecktones will grace the Bomhard Theater stage on Friday August 2, with some guy named Branford Marsalis (ahem) on saxophone. It'll set you back $13.50. The EDLOS and Professor Sylvester Appasionato beam down to the Bomhard on Saturday, August 3 for a $10.00 show of "originals and music from the '40s, '50s, '60s, '70s and the years 1232 A.D. and 2001." Go figure.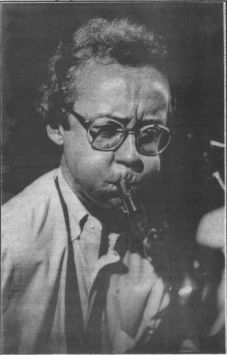 Mike Murphy, boosting Hank Williams Jr. in Cardinal Stadium on August 16. Photo by Tom Armstrong
The Kentucky State Fair's musical line-up is heavy on familiar country and pop names.
Perennial favorites The Oak Ridge Boys will appear for the umpteenth time, bringing Travis Tritt and Aaron Tippin with them. That show will be in Freedom Hall on the 15th, with a $10 ticket.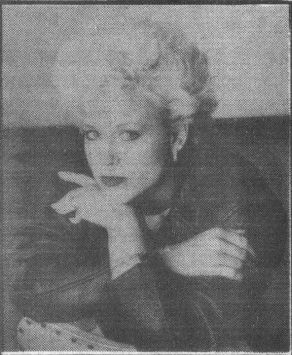 Lorrie Morgan with George Strait at Cardinal Stadium, August 23
Hank Jr also returns on the 16th, with rockers Little Feat opening. Hank's band will be coming home, with three native Louisvillians now working in it. That show is also in Freedom Hall, with a $14.00 ticket. Over in Cardinal Stadium, Freddie Jackson will be cooking.
Country heartthrob Randy Travis will weigh in on the 17th, with Big Hat Alan Jackson as an opener. Travis' sex appeal will probably not be seriously diminished by his recent announcement of his marriage to his manager. Tickets are $12.50. Winger will be rocking in Cardinal Stadium.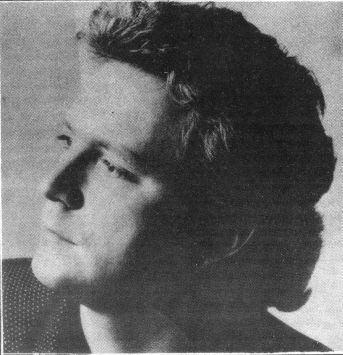 T. Graham Brown with Ronnie MIlsap in Cardinal Stadium on August 20
On the 18th, take your young children to Cardinal Stadium to hear Sharon, Lois and Bram. The teenagers will want to go the next night to see White Heart and Twila Paris, again at Cardinal Stadium.
Country music takes over again at Cardinal Stadium on the 20th, when Ronnie Milsap and T. Graham Brown will entertain.
The next two nights at the Stadium will draw all the older Boomers to see Ray Charles and the Raelettes on the 21st and Blood, Sweat and Tears with Peter Noone, aka Herman of Herman's Hermits.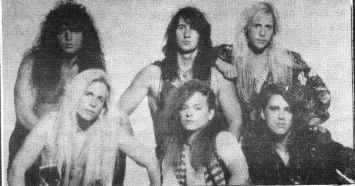 Nelson in Cardinal Stadium, August 24
On the 23rd, another proponent of the Big Hat school of country music, George Strait will appear (and sing) in Cardinal Stadium, with Lorrie Morgan opening. Morgan will no doubt sing her Alan Rhody-penned tune, "Trainwreck of Emotion."
The country spell will again be broken on the 24th, when Ricky Nelson's boys and their band, Nelson, will sing in the stadium for $11.50. There'll be a special guest, not yet announced.
Sheena Easton will close out the music on the 25th with guests Hi-Five and Henry Lee Summer opening. That show will be in Freedom Hall and will cost $12.00.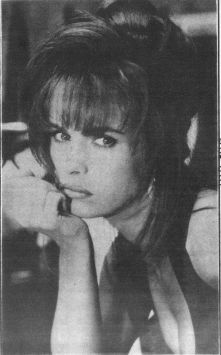 Sheena Easton, with Hi-Five and Henry Lee Summer in Freedom Hall on August 25
There will also be lots of free entertainment by various local bands throughout the Fair's run.
Sometimes if you drive a couple of hours to get to a show, the anticipation adds to overall effect. That said, Central City's Music Festival '91 Homecoming IV featuring the Everly Brothers may be an ideal musical road trip. Journey to Western Kentucky to hear the Everly Brothers, the Kentucky Headhunters, John Prine, Thom Bresh and Lane Brody. The date is Saturday, August 31, and the place is the Central City Elementary Activities Field.