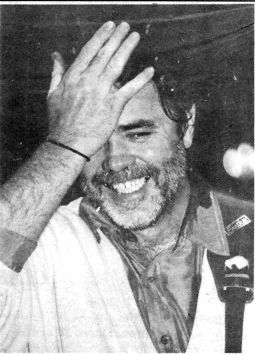 Gary Morris. Photo by Letha Marshall
I COULDA HAD A V-8? Gary Morris was back at Derby Dinner Playhouse in Clarksville, Ind., on January 4 and 5 for four concerts, and Mt. Washington, Ky., resident Letha Marshall attended three of them. Now that's a real fan!
Letha reports that Morris sang a variety of songs, including several from Les Miserables. She also mentioned that by now the talented performer is in L.A. where he will reprise his Broadway role of Jean Valjean for an eight-week run of the acclaimed "Les Miz."