Who Says There's Nothing to do in the Summertime?
By Bob Bahr
By Independence Day, most Louisvillians have had a snootful of our lovely city's special recipe of summer heat and humidity. You can no longer ignore your discomfort; the magic of summer has lost its sparkle, and now you just have sweaty legs.

Damn Yankes with Bad Company July 9 at Louisville Gardens,
It's time to distract yourself with live music, and luckily, Louisville is rich with musical acts in July. People in the "if you can't beat 'em, join 'em" school of thought, may react to heat by wanting to sweat more. For those folks, Baxter Jack's has a sizzling hot Cajun Fest, July 20 on Baxter Avenue across from The Brewery. Featured performer: Wayne Toups and Zydecajun, Polygram artists that combine traditional zydeco and Cajun music with Southern rock, R&B and soul music, just for spice. Only the devoid of rhythm will resist a good dancing at this show.
Doors open at 6:00 p.m., with Zydeco Bon playing at 7:00 and Wayne Toups taking the stage at 10:00. Tickets for general admission are $5.00. Reserved table seating is $6.00. For ticket information, call 584-3420, or stop by The Brewery for advance tickets.
Funkophiles will thrash and bop to the sounds of Royal Crescent Mob at Louisville Gardens July 2. They'll be opening for Too Much Joy, so get on the bus!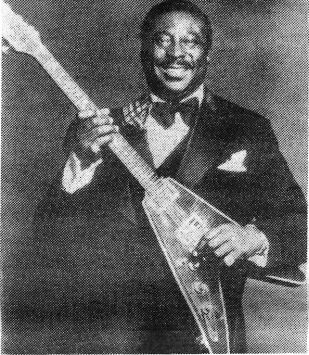 Albert King at the Water Town July 7
The fourth of July weekend means skillet-hot blues at the Water Tower. The Waterside Blues Festival runs July 5, 6, and 7, and the featured acts include Luther "Guitar Junior" Johnson, Marcia Ball, and Albert King. A whole slew of local blues players will keep the crowds content, ranging from Mark Stein and the Steamrollers to Brother Steven & His Midwest Creole Ensemble, with Lamont Gillespie & the Homewreckers, Curtis Marlatt, Mark Hoekstra, and Da Mudcats in between. The music starts at 5:00 on Friday, and climaxes with Luther "Guitar Junior" Johnson from 9:30 to 11:00. Saturday blues begin at 2:00 in the afternoon, and the cool and commanding Marcia Ball will thrill the boys at the 9:30 p.m. show. Come out right after church on Sunday, and hear some of the devil's music, starting at 2:00 and ending with the legendary Albert King, the blues man "Born Under a Bad Sign." Admission is $3.00, $6.00 after 7:00 p.m. on Friday and Saturday and after 5:00 p.m. on Sunday. Children and Senior Citizens (65+); $1.50 before 7:00 p.m. Coupons and Artscards are good for $1 discounts on admission. The Waterside Blues Festival is a cooperative venture between Media Events and the Kentuckiana Blues Society.
Two very different shows of note on the 21st of July: handsome rapper Big Daddy Kane at Louisville Gardens and country caca-kicker Earl Thomas Conley at Louisville Motor Speedway. Fans of either act, please reread that last sentence for location verification. I wouldn't want there to be an unfortunate logistics mix-up.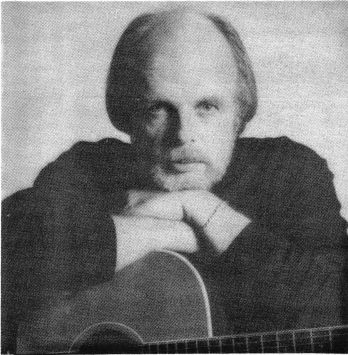 Dan Crary at the Iroquois Park Amphitheater July 27.
You want jazz? You're in the wrong city. Actually, you're in the wrong decade. Don't despair. Jamey Aebersold understands your problem, and he's going to help you with his Summer Jazz Workshops. From July 7 through July 12, 30 eminent educators and performers will work with students and perform for the public. Members of the faculty include trumpeter Bobby Shew, bassist David Baker, saxophonist Pat LaBarbera and pianists Frank Mantooth and Jim McNeely. The free performances will be held every night of the event at UofL's Recital Hall except the 10th. On that night, the headliners, namely the Bobby Shew Sextet, the David Baker 21st Century Bebop Band, the Jamey Aebersold Sextet and the New York Horns, will play in a major concert at the Iroquois Park Amphitheater, 5216 New Cut Road. Admission is $5. Workshops begin at 7:00 a.m. and end with a student jam session at 9:30 p.m. every day. For more information, call (812) 945-4281.
Another good jazz bet for July is the furious fusion of Spyro Gyra, playing two shows at Jim Porter's Good Time Emporium, July 3.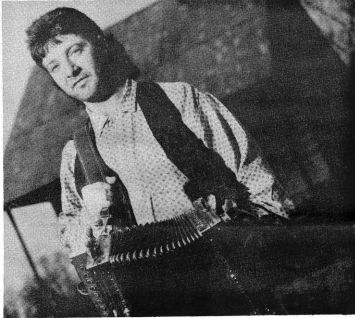 Wayne Toups & Zydecajun at Baxter Jack's July 30
People who want to learn from the best will be happy to hear about the Kentucky Music Weekend, an incredible mixture of performances and classes stretching from July 26 to August 2. The celebration starts with the 16th Annual Kentucky Music Weekend, a three-day event with evening concerts and afternoon workshops. The weekend includes performances and workshops with big names such as Dan Crary, guitarist of the defunct Berline, Crary, Hickman, and Linda Thompson, who used to perform with husband Richard, and Ramona Jones, a venerable old-time fiddler who is currently with the Hee Haw band. David "Duck" Baker will play the guitar and teach the willing. Learn about harmony singing, dulcimer playing, guitar picking and pipe piping at nearly a dozen workshops over the Music Weekend. All this good stuff takes place at the Iroquois Amphitheater and is free.
The Kentucky Music Week classes and performances will be held at Bellarmine College on Newburg Road. For information on classes and fees, call Nancy Barker at 348-5237.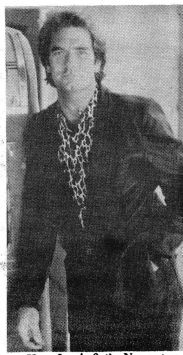 Huey Lewis and the News at Cardinal Stadium July 17
From the more mainstream end of things, the Damn Yankees team up on a killer double bill with Bad Company, a revitalized rock and roll band of the '70s. Damn Yankees is Ted Nugent's newest and by far most commercial band. The quartet, composed of Nugent, a post-Styx Tommy Shaw, ex Night Ranger grunger Jack Blades and drummer Michael Cartellone, scored Top 40 hits with the infectious rocker "Coming of Age," and the power ballad "High Enough." Ted Nugent plays a power ballad? See for yourself July 9 at Louisville Gardens. Bad Company brings their bad rock to the show, featuring their new lineup and their old songs.
Frankie Valli brings his falsetto voice and the Four Seasons to Cardinal Stadium on July 6. Cardinal Stadium hosts another big show with Huey Lewis and the News, July 17. Huey's newest "Hard at Play," is getting airplay with the single, "Couple of Days Off."