Whadda Want, A Formal Invitation?
By Bob Bahr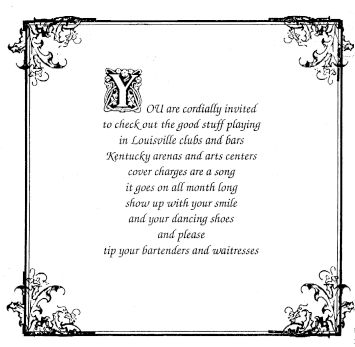 I'm not going to go out on a limb and say that the music of October is the stuff that memories are made of, but the music book for October IS awfully promising. The invitation is here for you. Check out these out-of-towners, and take in October's festivals.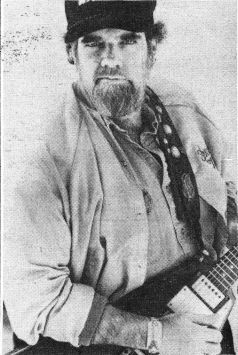 Lonnie Mack Octoberfest, October 4
Monday, October 7 brings us a jazz show to benefit Urban Montessori Schools featuring Walker & Kays, the Steve Crews-Dick Sisto Quartet, and the University of Louisville Jazz Ensemble. The 7:30 show will cost you $5 at the door of Bellarmine College's Frazier Hall. Reservations can also be made in advance for patron seats and tables. The acts need no introduction, as Walker & Kays have performed their vocal jazz act everywhere in Louisville, and Crews and Sisto are two of Louisville jazz's most valuable players. The UofL jazz ensemble will be directed by John LaBarbera and will feature tenor saxophonist Mike Tracy. The 18 member ensemble is a collection of UofL music students that performs compositions in the "big band" vein.
The Homefront Performance for the month of October is a double dose of acoustic music, ladies style. Minnesotan Ann Reed is billed as the most moving and professional acoustic act to hit the trail. It will be just Reed and her twelve-string on the cozy Stuart Robinson Auditorium, October 18 at 7:30. Louisville's Yer Girlfriend opens.
'Enry 'Iggins and his fair lady grace the Whitney Hall stage October 18, 19, 20, and 22 in the first production of the Kentucky Opera Association's 40th season. It's Lerner & Loewe's "My Fair Lady," with Louisville's own Marilyn Taylor as waif Eliza Doolittle. For ticket information, call the KCA box office at 584-4500.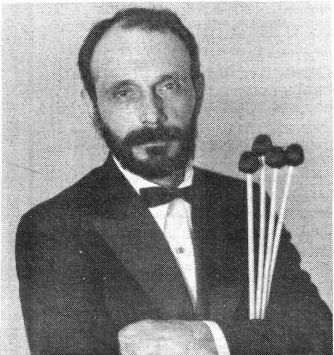 Dick Sisto at Bellarmine College, October 7
There are bargains, and there are bargains. WQMF's Rocktoberfest falls into the latter category, if you catch my drift. See for yourself: Friday's lineup goes Whatever Will, Jif & the Choosey Mothers, and Lonnie Mack. Saturday features Bass Language, Steve Pryor, the Pleasure Bombs, and the Fabulous Thunderbirds. And the cost is $4 in advance and $6 day of show. Lonnie Mack is a legend, Jif is my favorite dance band, the Pleasure Bombs are the biggest buzz at Atco Records, and Bass Language's name is very promising. And then there's Louisville's Duke Robillard playing guitar for the hot Fabulous Thunderbirds. Mmmm, mmmm, mmmm.
The dates on that are October 4 and 5, and the place is Distillery Commons, right next to Cliffhangers. Advance tickets are available at Camelot Music, ear X-tacy Records, Mother's Records and Cliffhangers.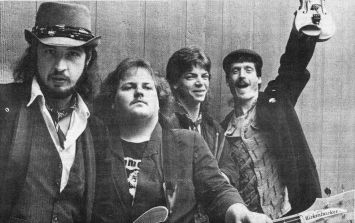 Mamow is at Uncel Pleasant's on October 19
Undercover Productions seems determined to deliver quality music to a sometimes indifferent Louisville market. Their latest offering is the Rippingtons featuring Russ Freeman, at Jim Porter's on October 3. The 8:30 show has a New York-style cover charge of $16.50. Is this town ready to support acts like the Rippingtons?
How about Chick Corea? Undercover brings the master of jazz/fusion keyboards to Jim Porter's on November 4 for a $17.50, 7:30 p.m. show.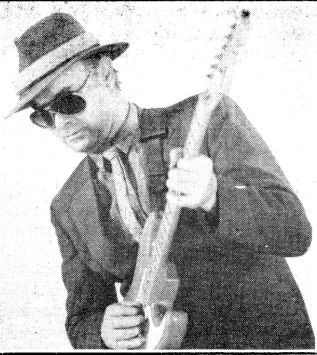 Curtis Marlatt at Garvin Gate Blues Festival on October 11
Maybe Patti LaBelle? She brings her voice and her hair for an evening at Louisville Gardens, Sunday, October 20. Tickets for the 7:30 show are at the KCA and Ticketmaster locations.
Uncle Pleasant's has a virtual cornucopia of music in October, ranging from the raging Kinghorse to the cajun cookin' of Mamou. Acoustic rocker Michael On Fire brings his rock troubadour show to Unca P's October 3. That funk you smell is the thrashy Vova Nova, October 11, and Lexington's Ten Foot Pole on October 4. A strange double bill has St. Louis' Enormous Richard opening for the razor sharp Ellen James Society on October 5 at Uncle Pleasant's. Mamou's cajun sound comes to the Uncle's house on October 20, and southern swamp goopsters Dash Rip Rock. Don't ask me.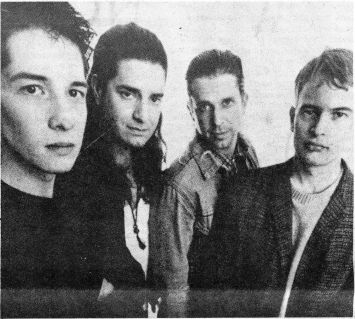 Monks of Dome, Uncle Pleasant's, October 13
Monks of Doom, composed of three Camper Van Beethoven alums and an ex-Ophelia member, play Unca P.'s on October 13. They are reportedly loud, eclectic and intriguing. Monks guitarist David Immergluck calls it "traditional Martian dance music." Spend $4 on a Sunday night and check these guys out.
October means the Garvin Gate Blues Festival down at Oak Street. A lot of effort and a tremendous love for the blues powers the two-day festival. Friday, October 11, the performer list reads Derby City Blues Review, Foree Wells & the Walnut Street Band, the Rib Tip Kings, and Curtis and the Kicks. Saturday the 12th brings Kush Griffith & the Sunstroke Blues Band with Smoketown Red, the King Bees, LaMont Gillispie & the Homewreckers, the Sonny Love Band, da Mudcats, The Professor's Blues Review, and Maurice John Vaughn. The Kentuckiana Blues Society and the Garvin Gate Association make this blues festival a free event.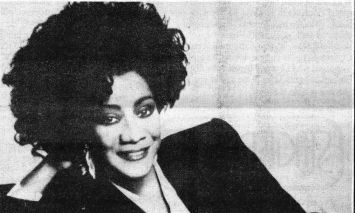 Patti LaBelle at Louisville Gardens, October 20
Aside from the usual local activity, the country music scene in October is fairly sparse. Take refuge in Tim O'Brien's capable bluegrass/folk hands. The former Hot Rize songwriter performs with his band at the Kentucky Center for the Arts October 25.
The Willem Breuker Kollektief plays music from the Weimar Republic's reign in post World War I Germany. It's part of the Classics in Context festival at the Kentucky Center for the Arts. The tickets cost a wheelbarrow full of Deutsche marks -- just kidding. $8.50 gets you in the November 1st show.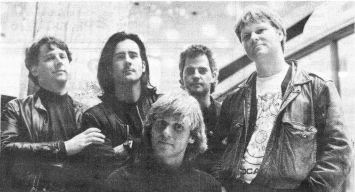 Trotsky to pick at Butchertown Pub on October 8
From pre-Nazi Rhineland to post-Moscow Mexico...Trotsky Icepick plays guitar-bashing pop with intellect, or so their promo material says. Witness their "ultraviolet catastrophe" at Butchertown Pub October 8. Only $2 lets you see the headliner and opener The Something Brothers.
The cool weather must bring out the jazz players. Jamey Aebersold makes one of his seemingly biannual appearances on October 29 at the Kentucky Center for the Arts. His quartet will join him for the bop celebration.
Looks like Louisville is blessed with another month of quality music, filled with diversity and talent.