A Visit with IU's Dean Webb
By Henry C. Mayer
It began when he was only four, the child of musical parents. He started his first concert series two years later in, of all places, a funeral home.
Perhaps these early experiences help explain how Dr. Charles H. Webb has become the head of an institution that has been rated number one in quality for teaching music three times in three independent national surveys. Among his position's challenges are a highly talented faculty and a student body representing all 50 states and 42 foreign countries. Not the least of Webb's responsibilities is that of a school that schedules approximately 1,000 concerts and events yearly.
I have been enjoying IU musical events since 1959, but not until I met and talked with Dr. Webb did I feel of one mind with what the Queen of Sheba told Solomon: "The half has not been told me."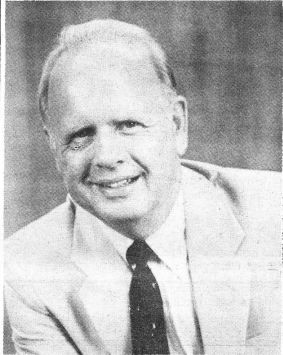 Dean Charles H. Webb
Webb and his colleagues not only produce events of quality, such as the 165-person cast of Borodin's opera, "Prince Igor," an opera not yet produced by our Kentucky Opera or attempted in recent years by Cincinnati or the Metropolitan. They also offer performances by artists of the very highest quality; I personally have thrilled to the work of the Soviet State Symphony led by Maxim Shostakovich (Dmitry's son), Erich Leinsdorf's inspired baton-wielding over the New York Philharmonic and Seijo Ozawa's way with the Boston Symphony.
I found Charles Webb friendly, articulate, not only charming but considerate, a person capable of giving thoughtful answers.
Here are two examples:
"We have 600 schools of music in this country. There is a great advantage in having a school of music as an integral part of a university. The graduates are far more likely to be broadly educated and to become people who will continue reading, learning and exposing themselves to the rich variety of life itself. By contrast, I find [that] conservatory graduates, especially [those] in Europe, simply know music."
Regarding the quality of music composed by Americans: "We have people creating pieces for opera, symphony orchestra, solo instruments and choruses, some of which will very likely stand the test of time and add to the classical repertoire for years to come. America no longer has to feel that its composers in the classical idiom are producing second-rate works."
After receiving his master's in music from Southern Methodist University in his native Dallas, Webb came to Bloomington to take his doctorate with the strong recommendation of the Dean from his alma mater. Within four years after graduation, he became Assistant Dean. In slightly less than 10 years from then, he became full Dean.
What does it take to become Dean? Webb smiled, "There is no academic program which tells you how to become Dean of a School of Music; you certainly have to like working with people."
Besides being Dean, Webb continues to be active as a conductor and pianist, as well as organist of Bloomington's First Methodist Church. Though he does not consider himself a composer, Webb was a member of the committee that revised the Methodist Hymnal. For its companion volume, he authored 92 of its hymns.
Webb strongly believes in mental and physical fitness. Now the father of four grown sons, he still rises at 6:00 a.m. and begins the day with practice on the piano for 75 minutes before breakfast. He walks (one mile) to work and back home for lunch at noon, but spends an hour swimming with his wife Kenda before eating and walking back to the campus.
"Physical well-being is important for mental and professional competence," he emphasized, and "making music is very important to me."
While in the Air Force during the time of the Korean War, Webb directed a Glee Club of jet pilots that came in second in worldwide Air Force Competition. He still actively takes part in judging musical competition in foreign countries and wields a baton at operas and orchestral performances. He also appears as a piano and concert organist as well as an accompanist. Twice he has been the recipient of Indiana's highest award for meritorious service to the state. And that is only a brief list of his achievements and services.
If you want to sample IU's extensive array of musical fun and pleasure, write the School of Music, Bloomington, IN 47405, for schedules -- and take your pick. You'll be mighty glad you did.