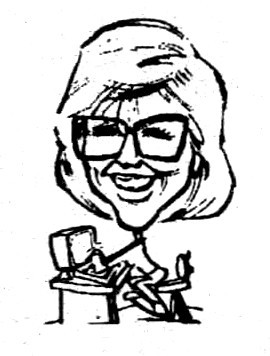 Newsical Notes
Karen Le Van's son Jimmy recently finished No. 2 in the Grand Nationals of the American Bicycle Association "King of Dirt" contest, where contestants do trick jumping on bicycles.
Just a few days earlier Jimmy had been featured in a segment on sportscaster Bob Domine's WAVE-TV early- and late-evening news shows.
The talented 17-year-old cyclist also appears in his sponsor's video and plans to turn pro in '92.
Jack Roberts has recently had a couple of his songs signed by a publishing company in Florida. The song titles are "Florida Holiday" and "The Tithing Song."
Congratulations, Jack and we hope the targeted artists decide to record them.
Oh, just in case you have been anxiously awaiting that piece of news that I promised last month, here 'tis:
Fearless Foursome Music, a tiny, exclusive publishing company owned by four members of the Co-op, recently received a royalty check in four tigures (if you count the two numbers after the decimal point) from Music Man Records for the sale of a quantity of John Allen's A New Number One cassette album, which contains a song from FFM's catalogue. The company's president and a vice-president photocopied the check for framing and then promptly cashed it and took lunch at a ritzy restaurant on the royalty money.
Thanks, "Music Man," we're still savoring that one and looking for "Upright Lady" to be the second single.