What to do with the Christmas $ Aunt Flo gave you
By Bob Bahr
My, this group of January performers is a motley crew. Out-of-towners visiting the 'Ville include Warren Zevon, Roger "Zapp" Toutman and the Poster Children, recently written up in the New Faces section of Rolling Stone. The rich musical bounty continues with shows by Rod Stewart, Ut Gret, Chubby Checker and (yikes!) Tom Wopat.
"M. Butterfly" runs at the Kentucky Center for the Arts from December 23-29 as part of the Broadway Series. Henry David Hwang one-ups Puccini with his play based on the true and tragic story of a Chinese opera singer and a French diplomat and their doomed love. For ticket info, pick up the phone and dial 584-7777.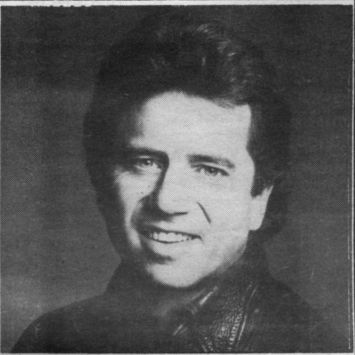 Tom Wopat will be at the Derby Dinner Playhouse on January 9.
Two days after Christmas, you have two big shows to choose from. Over at the Palladium, Roger (Troutman, of Zapp) will be playing things mean and funky down at Theater Square. Roger's new album is quite good, calling to mind George Clinton and the funky disco of the Seventies. Pay $17 and see it live on December 27.
Or travel down to Butchertown for the ever-impressive Hammerheads at the Butchertown Pub. Guitarist Greg Foresman has said that the band sounds best when you have a buzz. Believe me, the Hammerheads sound fine in any frame of mind. If you miss them on Friday the 27th you can catch them the next night at the same place, same time. Hopscotch Army will be on the Courtyard stage both nights.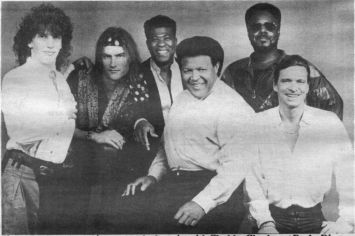 If your back can stand it, you can do the twist with Chubby Checker at Derby Dinner on January 10.
Also on December 28, The Blue Meanies invade Uncle Pleasant's, bringing theirhardedged funk rule to the Preston Street club. Opening for the Chicago visitors is Judge Nothing.
The ballyhooed Ut Gret plays Butchertown Pub on Monday, December 30. They are billed as "World-Free Eclectic Jazz," and they are known to use everyday items to make interesting, musical sounds. Incredibly, it's free admission to this notable show.
From December 31 through January 5, the Kentucky Center for the Arts will have a special program devoted to the music of British musical maestro Andrew Lloyd Webber. Aptly named "The Music of Andrew Lloyd Webber," the production showcases the most popular songs and theater music of Webber and features the talents of Michael Crawford, the creator of "The Phantom of the Opera" title role. Tickets for Whitney Hall show range from $31 to $39. Call 584-7777 for tickets.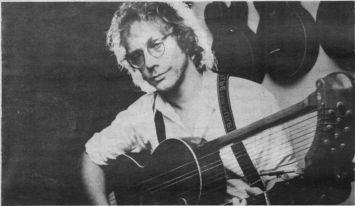 Warren Zevon will be at Jim Porter's Good Time Emporium on January 8.
Coming from left field, it's Warren Zevon. The boss of bitter, the chieftain of cynicism, the deacon of black humor ... as snide as a Gene Vincent sneer, as subtle as a Steely Dan song, as dark as a Slayer fan's mind ... Zevon wraps up his Addams Family wordplay in polished, C&W rock production. See him and his wicked, witty show at Jim Porter's Good Time Emporium on January 8.
Alas, Zevon is coming a day early, otherwise he and country music star Tom Wopat (of "Dukes of Hazzard" fame) could have starred on a double bill. Fans of Wopat will have to trek over to Derby Dinner Playhouse in Clarksville, Ind., to see their man on January 9. Hmmmm boy.
Derby Dinner does it again on January 10, when the inimitable Chubby Checker twists into town with his band, the Wildcats. For ticket information, punch 812-288-8281.
Rod the Bod will entertain the masses at Freedom Hall on January 11. Rod Stewart always pleases the ladies and his grungy Seventies material pleases the gentlemen as well. Check 'im out, mates.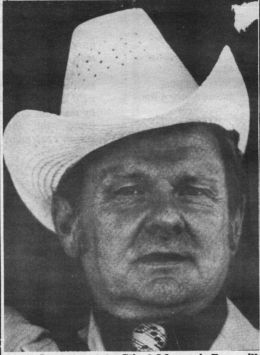 Ralph Stanley and the Clinch Mountain Boys will be at the Shepherdsville Country Music Show on January 10.
Shepherdsville isn't far to drive at all to hear Ralph Stanley & the Clinch Mountain Boys. Stanley took sick and missed last month's scheduled date at Rudyard's; catch him at the Shepherdsville Country Music Show, Highway 44, two miles west from I65. Eight dollar bills will get you in the show. Call 502-366-5595 for more info.
From Baltimore, the reggae band Uprising headlines a Homefront Performance on Saturday the 11th. Reid Jahn will swap sets with the dreadlocked septet down at the Stuart Robinson Auditorium, 6th & Magnolia.
Evan Johns & the H Bombs drop their blues load on Sunday, January l2, at Uncle P's. Later in the month, the Poster Children bring their smiling faces and sinister pop to Uncle Pleasant's on January 17.
Absolutely top-notch musicianship powers The World, a World-beat dance band from Bloomington. Two horns and a percussionist help this group execute cover songs with authenticity and richness.They're all around town this month, January 16-18 at Butchertown Pub, January 23-25 at Phoenix Hill Tavem.
Puccini's "Tosca" comes to the KCA's Whitney Hall January 17, 19 and 21. Grand opera at its grandest The number, if you don't know it by now, is 584-7777.
Johnny Winter will be at Jim Porter's Good Time Emporium on February 4. Tickets are $16 for guaranteed seats, $13 for standing room only.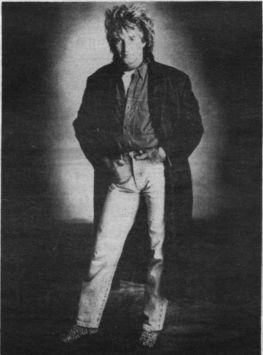 Rod Stewart is at Freedom Hall on January 11.
For those of you who are committed multi-culturalists, the opportunity to hear eight genuine, bona tide Tibetan monks, handpicked by the Dalai Lama himself, can't be missed Hear them at the Cathedral of the Assumption on Tuesday, January 7, at 7 p.m. Admission is free.
At the Owensboro Executive Inn, in January you can see Ronnie McDowell on the 11th, Marty Brown on the 18th, Dan Seales on the 25th and Lorrie Morgan on January 31 and February 1.