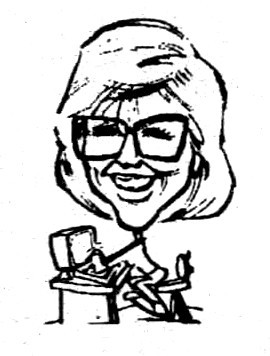 Newsical Notes
The International Headquarters of LASC recently received a nice note from our former secretary Diana Black, and it was good to hear from her. She sent along her July edition of "The Beet Goes On" for Louisville's one great music newspaper, and said that although they had found it to be "real slow getting settled in" her new Florida residence, it's starting to feel like home.
"Please tell everyone I miss them and think of you all often," she wrote.
Diana had hoped to fly to Louisville to catch the June 24 and 25 exciting songwriter opportunities, but said that it isn't possible right now. She has long appreciated Richard Leigh's songwriting talents, and the opportunity to see him two evenings in a row would have been almost too good to be true.
Diana plans to look into an NSAI group that is in the talking stages right now. Our loss is Ft. Lauderdale's gain, and I'm sure they'll get off to an excellent start with Diana's help.
Good luck, Diana and Greg! (Diana said that Greg really likes his job and says 'hey.')
Just heard that Bill Ede will be playing at the Bluebird Cafe in Nashville on August 5. I checked the date on my calendar and, since that date falls on a Wednesday, assumed he had meant July 5.
I was fortunate to hear him play at the Bluebird some time ago, and he did a great job. He performed a nice mix of serious and light originals and was well received by the audience. He made me chuckle during an instrumental break in one of his songs when he described his guitar playing: "Luke-warm licks," he said.
(Please send us your "Newsical Notes" so that we can let our readers know you're up to.)