Welcome, Paul Turner!
The staff of Louisville Music News is pleased to announce the addition of Paul Turner as our advertising representative.
Paul's unusual combination of professions as a professional musician and entertainer and a successful career in sales management are just the right mix for the position.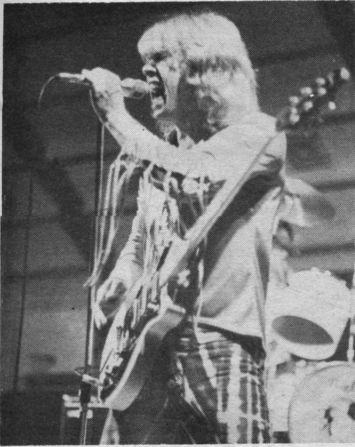 Paul Turner with Freedom Jam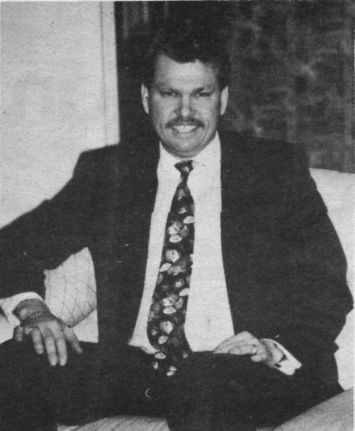 Paul Turner today
Born and raised in Sacramento, Calif. (just around the corner), he spent his early years interested in music. After he had talked his mom out of an interest in piano, his parents drove to San Francisco to buy him a snare drum and, of course, he played it all the one and one-half hours back home in the back seat!
Just out of high school, Paul auditioned and got the drumming slot for the top-billed local act Woodwork, obviously a country rock act. Besides having their tunes on the air regionally, concert openings included Brewer & Shipley ("One Toke Over the Line") and Ozark Mountain Daredevils ("Jackie Blue").
Subsequently he traveled with a music and comedy production company out of St. Petersburg, Fla., touring from California to Maine to Florida, sometimes playing three or four shows a day. It was all a blur to him then, but he has pictures to prove he indeed played the Kentuckiana area.
As a result of his endorsements from Premier and Pearl drums, during this time the group opened for Survivor ("Eye of the Tiger") and for Les Paul at a NAMM convention.
During those years he met his wife Leslie in Columbus, Ohio. She was at the time a voice major at Ohio State University. In time they had a common interest in more than music.
Next, Paul joined Selah, a popular Contemporary Christian act (the first group produced by Zondervan label in that market). Paul joined to stay close to Ohio. Amy Grant's hit "Fat Baby" originated from this group who opened for Petra, Marty McCall & Fireworks (McCall is now with First Call), Phil Keaggy and others.
Settling down off the road in Sacramento, Paul began a successful career in sales management which led him to the San Francisco area and eventually here to Louisville three years ago.
During his time away from music professionally, it has been an active sideline, whether it be playing casuals or studio dates in rock, jazz, pop, country, progressive, or driving an orchestra.
In addition to his percussion talents, he sings, plays guitar and enjoys writing. Between him and his wife and three kids, there's a lot of music at home.
Recently Paul picked up a copy of the Louisville Music News, interested as a player, and liked what he saw. He came by the office and met us.
We are excited to have him on board and fortunate to be able to use his abilities. Unfortunately he doesn't know how much work he has to do. Someday.
And, hopefully, you will have the opportunity to meet him soon.
Welcome aboard, Paul!