Proof Positive: Louisville Marches To A Different Drummer
By Bob Bahr
It's a fact that some people up North, out West and everywhere else think that all Louisville music is country. After all, the most popular radio station is WAMZ, a middle of the road country outfit. The acts booked for the Kentucky State Fair are usually slanted towards country music. And Louisville is in the middle of the land of bluegrass, a style of country music with the intensity of heavy metal and the manners of Sunday school. But you need only glance at March's music calendar to see that Louisville is about a lot more than just country music. From Rosemary Clooney to Ten Penny Bit, from Metallica to Dame Kiri Te Kanawa, Louisvillians will exercise their freedom of choice in March.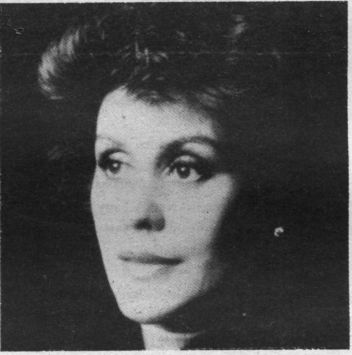 Dame Kiri Te Kanawa at Whitney Hall March 18
Proudly bearing the flag of diversity once again is the Kentucky Center for the Arts, the music mecca with six jillion music series going off at once. The Kentucky Opera Association brings the Salieri-Mozart double bill, 'The Impresario/Words and Music,' to the KCA for a run that ends March 3. A little later, the KCA brings pianist Sergei Edelmann in for a Cumberland Coffee Concert on March 12 and a Masterworks show on Churchy LaFemme's favorite day, the 13th what lands on a Friday.
The first entry in the Lonesome Pine Special Series' March tripleheader is Rockapella, an a capella group with a hip attitude. The vocal group is featured on PBS's television series, 'Where in the World Is Carmen Sandiego?' and is the toast of New York. See them at the Bomhard Theater on March 13.
The Irish ignore Willie the Shake's advice to 'beware the ides of March,' and jump right into an Irish Concert at the KCA on March 15. Drowsy Maggie, Tight Squeeze and Ten Penny Bit lead the show.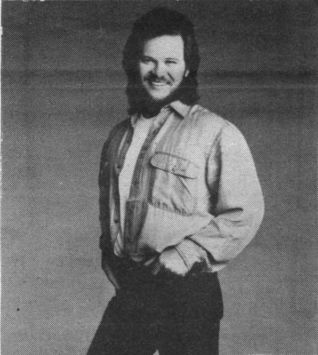 Travis Tritt at Louisville Gardens on March
The biggest act to grace 5 Riverfront Plaza in March is Dame Kiri Te Kanawa, an operatic soprano billed as 'one of the most famous opera stars of the century.' A New Zealander, Kiri Te Kanawa was the lyric soprano chosen to play at Prince Charles and Lady Di's wedding. She has performed at La Scala and with the Vienna State Opera, the Paris Opera and the operas of Munich and Cologne. Tickets are available for the Bingham Endowed Series recital at 584-7777. It's at Whitney Hall on March 18.
At the KCA's sister venue, the Macauley Theatre, the Louisville Orchestra presents 'Some Like It Hot!" as part of their NightLights series. That show happens on Thursday, March 19.
Two days later in the Bomhard Theater, The Shuffle Demons come in to Louisville to subvert the masses with their blend of rap, blues, funk, swing, country, Latin, rock and jazz. The Shuffle Demons have a strange instrumental configuration (three saxophones, bass, drums and vocals) and a knack for naming original tunes ('Spadina Bus,' 'Personal Blues,' and 'Out of My House, Roach'). The March 20 show is the second installment of March's Lonesome Pine Special Series shows; call 584-7777.
The Midnite Ramble Series is a showcase for black entertainers and the entry this month is Sweet Honey in the Rock, an acclaimed vocal group of African-American women. The group starts with congregational choral style music and follows it out to its various stylistic extensions, including jazz, blues and gospel. You know the number, 5847777.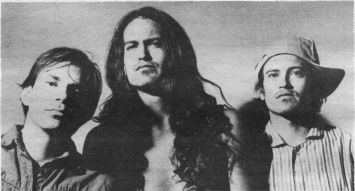 Meat Puppets at Phoenix Hill Tavern March 18
Mandy Patinkin is not only a good actor, he's a Tony Award-winning performer of musicals. If you knew that, then you must be a fan; make plans to see Mr. Patinkin on March 21 in the KCA's Whitney Hall. His solo show is called 'Mandy Patinkin: Dress Casual' and it includes selections from Irving Berlin, Rodgers and Hammerstein, Stephen Sondheim, Al Jolson, Harold Arlen and George Gershwin. The number for info is — all together now — 5-8-4, 7-7-7-7.
A couple of heavyweights are coming to Louisville in March, starting with the sweet blues of Anson Funderburgh & the Rockets, featuring Sam Meyers. That's a guaranteed great show at Phoenix Hill Tavern on March 3.
The Meat Puppets with local slab metal favorites Scrawl will take over Phoenix Hill on March 18. And finally, enter the sandman, Metallica, on March 19 at Freedom Hall.
St. Patrick's Day means mayhem at local Irish pubs. Flaherty's on Dupont Road always has the biggest spectacle, with a tent and numerous bands. Hurricane O'Malley's is celebrating for a full week, with a wide selection of entertainment featured. The smaller Irish joints will be jumping too, so dye your hair red and drink green beer. It's just one of those things.
Uncle Pleasant's has a couple notable visitors from out of town this month. Columbia recording artists Human Radio will bring their funky rock with a Squeeze-like pop polish to Uncle P's on March 7 and Brave Combo a polka rock group, play there on the 21st. Hula Hoop opens that show.
In the jazz world, Luckett's, Downstairs at Actors at 316 West Main hosts two youngsters with impressive credentials on March 9. John Hart, a young jazz guitar traditionalist on the Blue Note label, joins Chris Potter, a young sax phenom, for an after-work jam. Starts at 5:30, so skip dinner (or filch from their light buffet) and take in some prime improvisation.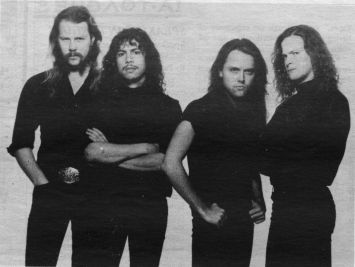 Metallica roars into Freedom Hall on March 19
Music director Daniel Spurlock is betting that you'll be in the mood for Rachmaninov, Brahms, Faure and Franck on March 8. He and the Louisville Chorus will be singing works from these composers as well as Haydn's 'Lord Nelson' Mass at the Sunday aftanoon concert. Grab $7 and head for the Beargrass Christian Church at 4100 Shelbyville Road.
There are SOME country shows this month. Jim Porter's Good Time Emporium is holding a Battle of the Country Bands the first two Sundays in March, the lst and the 8th. The winner will be crowned on March 8.
On the folk side of things, the Louisville Homefront Performance for March features alternative-leaning singer-songwriters Robert Shannon Meitus and Dorkestra, Carrie Newcomer, Pen Bogert, Ed Jackson, 'Lisa Noe and Logan Field. It's a benefit for Homefront and it's back at Homefront's old home in the Stuart Robinson Auditorium, 6th and Magnolia.
Primed for an Alabama getaway? Head to Freedom Hall on March 20 for 'artist of the decade' Alabama, with Ricky Van Shelton and Joe Diffie. Be there by 8 p.m. with $19.50 in your dungarees.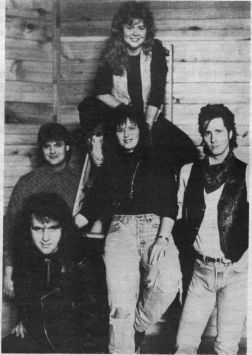 Stealin Horses at UnclePleasant's March 28
If you like straight-ahead country music but you have a nagging childhood fear of cowboy hats, check out Travis Tritt and Marty Stuart on March 22. It's 'The No Hats Tour,' with special guest fiddler Mark O'Connor. Tritt, Stuart and O'Connor will be at Louisville Gardens.
The last Lonesome Pine show of March features a talented singer-songwriter in the folk vein by the name of Shawn Colvin. She is credited for helping lead the charge in the folk revival of late, along with Tracy Chapman and Suzanne Vega. Colvin appears March 27 at the Bomhard in the KCA and tickets for LPS concerts start at $8.50. You know the number.
Stealin Horses returns to Louisville on March 28 for a show at Uncle Pleasant's. Good songwriting collides with rock and country in Kiya Heartwood's band. If you can't wait until then, see them the night before at the Wrocklage in Lexington.