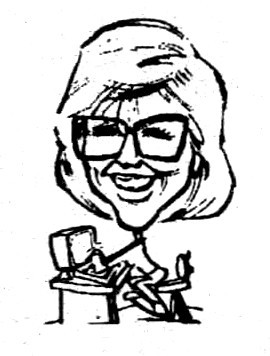 Newsical Notes
Doc Dockery has recently returned from an exciting European trip that allowed him to play both music and tourist. Look for a little more detail elsewhere in this newspaper. Or, better still, ask to see his pictures. Then join me in the "green with envy" group.
From Nashville comes word that Sally Mudd has recently left her staff writer position with Big Dog Music and has signed on with Fred Foster. Write, Sally, write.
Now that Karen Le Van has realized her goal of moving to Nashville, she is making the most of the opportunities there to network with the music community. She has recently pitched songs to representatives of Tanya Tucker, Vince Gill, Reba McEntire, et al., and gives no indication of letting up. Good luck to you, Karen.
Charlie Walls has lots of exciting things going on with his music these days. Deadlines don't allow me to go into detail just now, but I'll get excited and we'll talk more about your news tomorrow, Charlie. Don't wait for me!
Rineyville native Sharon Beavers recently took one step closer to attaining her long-term goal of appearing on the Grand Ole Opry: On March 21 she performed on the stage at the Renfro Valley Barn Dance.
Keep on stepping, Sharon.