A Real Guest Speaker
Tour of the Eminence Speaker Plant By Paul Turner
Can you keep a secret?
Well it really doesn't matter because it's already out. Actually, chances are you've already heard it.
The secret I'm referring to is the Eminence Speaker secret. If you have an amplifier made by Fender, Mesa Boogie, Ampeg, Crate, Peavey, Yorkfield, Traynor, Klipsch, to name a few, you probably have heard the essence of the secret. All those amps -- plus many brands of automotive after-market car speakers -- use Eminence speakers.
Since early 1967, when the Eminence Speaker Corporation employed 35 people in a 5,800-square-foot building, the factory has manufactured speakers for many uses, ranging from large IMAX auditoriums to small car speakers that are heard around the country and around the world. Now after continued success, "Speaker," as it is referred to in the community in which it is located, now employs 170 workers and has grown to over 70,000 square feet.
One large contributing factor in its success is the manner in which the company is operated. Bob Gault, sole owner after buying out two partners in 1972, and his son, Rob Gault, are the first two reasons. During my tour of the plant I was amazed at the positive atmosphere in which I saw very enthusiastic (and very productive) people everywhere I looked. After twelve years of management in my background I know that this is no easy task and I know, too, where that positive attitude starts.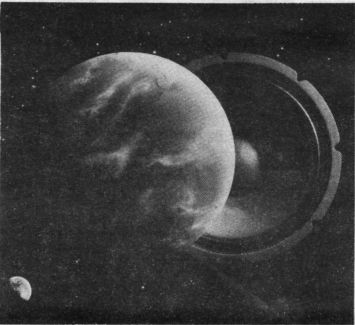 Still a family owned business in its feel as much as its legal ownership, Speaker's output has grown to generating a 6,000-speaker output daily.
The "secret" concept actually comes from an ad campaign developed overseas where the speakers were marketed through a different company. Currently 11% of its product is exported out of the U.S. But to those who are in the industry the name Eminence is synonymous with quality, reliability and ingenuity.
I was fortunate recently to have been given a tour of the plant by Mike Howell, who is a design engineer and is very familiar with the plant as well as the speaker industry in general. After working with guided missiles in the Army, Mike has had many jobs related to his current position, including working at Texas Instruments, Rockwell International, Altec-Lansing (now owned by Electro-Voice), and as assistant plant manager for a speaker cone factory in Wisconsin. He has been at Eminence since he and his wife, Beverly, moved back home over five years ago.
After having witnessed the speaker building process from the bottom up (not necessarily in chronological order) I have a better appreciation for not only what was done, but how it was done -- the Eminence way -- as Mike took the time to explain both the operations and the background of the various steps in assembly.
First we paid a visit to the Speaker Lab, where Mike and Speaker's other engineer, Tom James, design to customers' specifications. Custom speakers are a large part of their guitar speaker business. (By the way, currently guitar speakers are second in many respects to their car speaker counterpart in output quantity at Eminence.) They will get vague requests to make speakers ranging from a 15-inch speaker with good low end to an 18-inch moving massive speaker to be a specific weight and the magnet to be a certain weight.
One of Mike's current projects is to design a speaker that will recreate "that vintage Fender Twin Reverb Sound."
"Sometimes we may have to try a couple of times to get the speaker we're looking for," Mike admits. "This isn't an exact science really. It's still a lot of mirrors and smoke. We don't do any incantations or anything but there are some words we use from time to time. (Laughter.)
"Once in a while we'll set things up in line with a CD player and a big amplifier and do power testing and we'll pump it really hard to listen to tonality, but mainly we test with our computer."
The science of technology has certainly affected the speaker industry both in design and production over the years. The materials used in metals and papers and adhesives have evolved. Also, production techniques have greatly improved. This means more and better speakers. Through the implementation of computers, designs are enhanced.
It is obvious things are getting bigger and better at the factory in Eminence. Every time they turn around it seems they need to expand their facility. While I was visiting they were just completing the installation of a new metal-coating system. Already there was talk of needing more room!
As we journeyed through the facility Mike pointed out a number of differences that set Eminence apart and above other speaker manufacturers. For instance, instead of buying their metal components ready to assemble, Eminence buys rolls of steel (some from a supplier literally across the street) and they stamp and process it themselves, of course, in their own machine shop. Also their largest supplier of cones is all the way from . . . Paducah.
Passing through the lunch area Mike was quick to point out the fringe benefits of working at Eminence: 35-cent cokes and snacks on the honor system. Seriously, though, there had been a large lunch put on by the company for Teresa Robinson, who was working her last day after 25 years. Later I heard that since Bob Gault was away on a previously scheduled trip, when he returned he took everybody with their guest to Kingfish as his thanks and congrats to her. (Give me an application for a job there!)
I ran into Teresa later as she was assembling phasing plugs and she had nothing but good to say about spending so many years employed there. Next to Teresa was Jewel Louden, who has worked there about as long. As she was winding voice coils for compression drivers, her remarks echoed the positive outlook toward her job.
During my venture through "speaker world" I learned quite a bit about compression drivers, back plates, coating, adhesives, paper cones, baskets, production procedures, wiring, and so many other parts of the speaker and how each relates to sounds that different speakers produce.
Success in this day and age is never the result of chance or "just an accident." Even during my short visit to Eminence I saw a lot more than the assembling of speakers. Just like a speaker, however, there are the many small parts that make up the whole reason for their growth and success.
The Eminence "secret" continues under various brand names in cars and amps. So if you have Eminence speakers, turn them up -- they'll sound great -- and it will help spread the secret.
(Special thanks to Mike and Beverly Howell for making the tour and this article possible.)
(Paul Turner plays guitar for Ray Boltz.)