Louisville Music Menu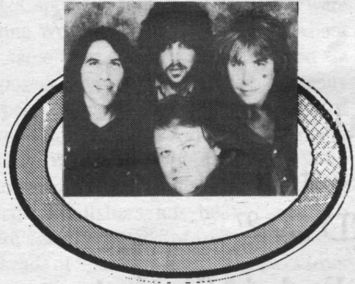 NRBQ
In terms of ear food, the music menu for the month of September is heavy with home-style cooking: a healthy helping of country and bluegrass is served up with a side order of the indescribable NRBQ. Local groups join forces for two big events, a fundraiser for Kentuckians for the Commonwealth at the Iroquois Amphitheater and the annual Irish Family Fest held at Bellarmine College. And south of Louisville, the 5th Annual Everly Brothers Homecoming, held at the Central City Fairgrounds, will feature the Kentucky HeadHunters.
Throw in a couple of Grade A choice club dates, and you've got a nice Kentucky sampling. So pull yourself up to the table, and enjoy the feast.
Coe-lesteral Special
David Allan Coe dishes up a heavy blend of rowdy country and greasy rock. You'll not soon forget a Coe show, even after the pains from your new tatoo application subsides.
Thursday, September 3 at Jim Porter's Good Time Emporium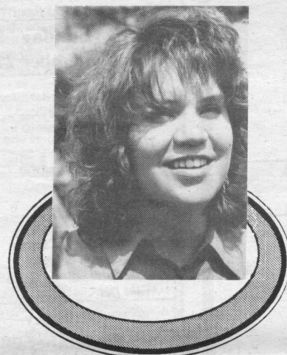 Allison Kraus
Ham and Baked Biscuits a la Bluegrass
Renfro Valley gathers up some of the bigger names in bluegrass music for their summer festival, and this year is highlighted by appearances from Seldom Scene, Jim & Jesse, Alison Krauss, the Osborne Brothers and the New Coon Creek Girls. Taste a healthy sprinklin' of fast chops and hot pickin' just 45 minutes south of Lexington near Mt. Vernon.
Friday, September 4 through Sunday, September 6 at the Renfro Valley Entertainment Center
Central City Sandwich
The clean-cut Everly Brothers host the long-haired Kentucky Headhunters in this superstar summit. A favorite of Chef Metcalfe's, the annual Everly Brothers Homecoming is a pleasing blend of casual and music industry clout.
Saturday, September 5 at the Central City Fairgrounds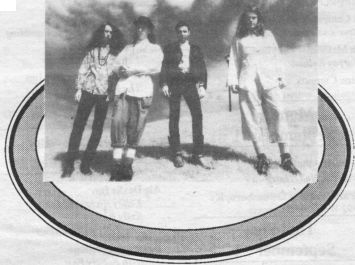 Hopscotch Army
World Beat Hot Brown
A surprising mix of exotic and homegrown, this year's Kentuckians for the Commonwealth concert starts with the popular pair Hopscotch Army and danny flanigan & the rain chorus, then adds the sinewy spirit of Serpent Wisdom, the experimental gallop of ube, and folds in a touch of vocalist/guitarist Brenda Woods and singer/songwriter Tyrone Cotton. Something for everyone's taste buds, served in great surroundings.
Monday, September 7 at the Iroquois Amphitheater
Fifteen Minute Eggs
Take a thick slab of guitar, sandwich it between pop melodies and add a dash of panache. Bring to a boil, then simmer all night. 15 Minutes from Indianapolis drops in town for a one-nighter.
Wednesday, September 9 at Butchertown Pub
Yesterday's Half Way Chili
Chili always tastes better the second time you serve it. How about old-style blues rock? Does it taste better in the '90s? Half Way Home makes a convincing argument. They open for Allgood in a show sure to bring out the Zeppelin fan in you.
Wednesday, September 9 at Phoenix Hill Tavern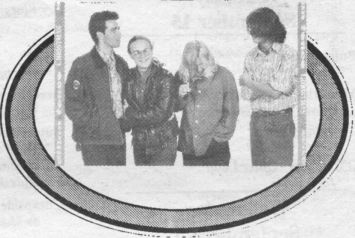 Dillon Fence
Pop Hook Platter
It's rough on your lips, but as irresistible as potato chips. Big Wheel and Dillon Fence both play catchy pop rock, Big Wheel with a bit more edge. Dillon Fence is getting national attention, while Big Wheel pulls in favorable reviews from Spin magazine.
Thursday, September 10 at Tewligans Tavern
Bad Apple Cobbler
Former R.U.O.K. frontman Tommy Miller has a new band that belts out rousing covers of proven rock hits. He'll be playing in the Courtyard outside the Dance Hall, where Eleventh Hour's David Todoran will be tossing together noble ingredients to make their polished compote of groove rock.
Thursday, September 10 at the Butchertown Pub
Olney Meat and Potatos Folk
A simple recipe of voice and acoustic guitar makes the basis of Dave Olney's music. He often dresses up the sound with harmonica, fiddle and drums. The Yonders join him for this Homefront Performance.
Saturday, September 12 at the First Unitarian Church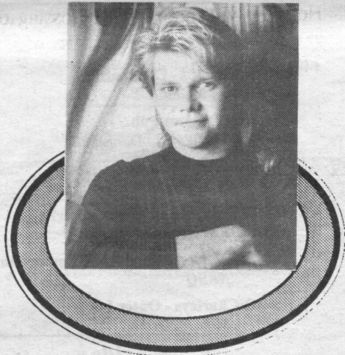 Steven Curtis Chapman
Curtis Chapman's Food for Thought
Christian musician Steven Curtis Chapman mixes message with music in his popular shows. His upcoming concert is part of WJIE's Fall Concert Series, and is supplemented by side orders of Susan Ashton and Out of the Grey.
Tuesday, September 15 at Memorial Auditorium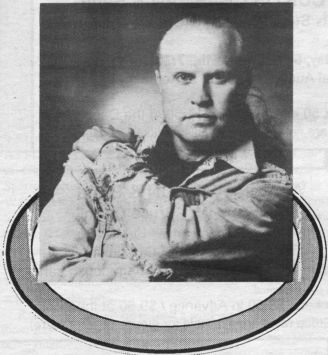 Seagull Under Glass
Remember their hair? Remember the synthsizers? Remember "I Ran (So Far Away)?" Remember the hair? A Flock of Seagulls showed the world the power of the newly born MTV; they had a look that translated well on the small screen, so they shot to the top of the charts in 1982. Are you wondering if the music behind the image had any substance? Take a bite and see if it tastes the same as it did back then.
Wednesday, September 16 at Phoenix Hill Tavern
NRBQ Burgoo
This classic quartet throws all kinds of music in the pot -- R&B, blues, rock, and jazz among others -- to make a tangy dish that has a cult following all across the country. The group has strong Louisville ties, which makes the music that much more enjoyable.
Thursday, September 17 at Jim Porter's Good Time Emporium
Jean's Appalachian-Style Greens
Jean Ritchie is one of the foremost folklorist/performers in the nation, and her music rings with authenticity and a true mountain feel.
Saturday, September 19 at the Kentucky Center for the Arts
Marinated Mandolins de Ursuline
The Louisville Mandolin Orchestra will pickle your pucker with a sampling of mandolin-oriented tunes, including classical, bluegrass and originals. They will perform at the Ursuline Art Fair.
Saturday, September 19 at Ursuline Campus
Guys and Dolls Cookies
A sweet musical dotted with familiar songs by Loesser and Burrows, "Guys and Dolls" is enjoying a big revival season this year. The show is part of the Broadway Series.
September 29 - October 4 at the Kentucky Center for the Arts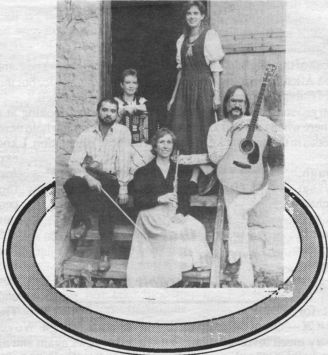 Tight Squeeze
Mutton Pie and Tin Whistles
The Irish Family Fest brings together the best Irish bands in the region for three days of Celtic music, food, and crafts. Tight Squeeze, Paddy Reilly and Cherish the Ladies are some of the groups scheduled to appear.
Saturday, September 26 and Sunday, September 27 at Bellarmine College
Global Soup
SoundCelebration II is an international summit for "serious" or "classical" music involving participants from Eastern Europe, South America, the Far East and all points in between. The organizers speculate that it could show the direction of symphony music for the next millenium. Most events occur at the University of Louisville School of Music, which is hosting the 10-day series of workshops and concerts. The final program, which features pieces from Takemitsu, Beethoven, and Dvorak, will be held at the Kentucky Center for the Arts on September 19.
Thursday, September 10 - Saturday, September 19 at U of L's School of Music
Roast Reggae Sampler
The Samples play a blend of reggae, funk and rock that approximates an herb-smitten Sting. They are a quartet with a bowl of beats in one hand and a string of melodies in the other, and they hit a lot of folks right in the heart.
Wednesday, September 30 at Phoenix Hill Tavern
Daily Specials
There's good music every day of the month. Order off the menu at a local pub, or check out the schedule at the KCA. And keep in mind these weekly specials:
Mondays: Open stage at the Rudyard Kipling
Tuesdays: Monkey Night with danny Flanigan as host -- an open stage at Dutch's Tavern.
Wednesdays: Open stage at Air Devils Inn, open stage at Jockamo's, and artist's night at Uncle Pleasant's.