Spotlight on Rabbit Manor
By Allen Howie
Ask the guys in Louisville's Rabbit Manor – guitarist Tony Singleton, drummer Troy Torstruck, bassist Matt McGinnis and singer Philip Wakeman – how they managed to make a record with so much musical diversity hang together so well, and they all have the same answer: chemistry. This is the sound of people who genuinely enjoy each other's company, who'd still be hanging out together even if they weren't in a band. With the exception of McGinnis, the members of Rabbit Manor have played together since high school, and the familiarity flows throughout the eleven songs that make up Still, the group's new album.
Don't let the title fool you, though. This is music in motion, and if there's an overriding theme among the songs here, it's the need to overcome inertia and keep forging ahead. Singleton chalks it up to the band being annoyed by the oft-repeated accusation that his generation is apathetic, especially when you look at the world they're inheriting. This frustration finds its way into the band's lyrics, as they grimly survey the damage around them, then roll up their sleeves to dig in and change things.
It's hard to pin Rabbit Manor down to one musical style, and while that might hamper efforts to market the band, Torstruck is quick to point out that it also makes it tougher for anyone to straitjacket the band into one confining category or another. In fact, the only question no one in the band can ever answer is the well-worn, "What kind of music do you play?" Listening to Still, the only answer that comes to mind is, "The good kind."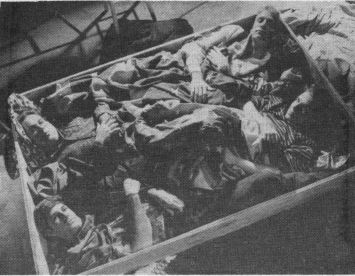 Rabbit Manor
Rabbit Manor is as much about energy and emotion as it is about technique. Wakeman cites two main influences on his singing: Sting and New Grass Revival, both cases in which technique serves emotion rather then submerging it. While the Sting influence in particular is readily apparent on the new album, it's to Wakeman's credit that his singing is truly diverse throughout, relying on the feeling in each song to guide his vocals. Guitarist Singleton is also a big believer in feeling what you play. He brings up Buddy Guy's show at Flaherty's last summer as "the closest thing I've had to a religious experience." At a table ten feet from the stage, what struck Singleton was the immediacy of Guy's playing, his ability to find the emotional core of every number.
The diversity so highly prized by the band surfaces on song after song, and even within a single tune. Both "Falling Down" and "Love Good-bye," for instance, are sad lyrically but uplifting musically, the latter drawing the biggest audience response at the band's live shows. "Not Today" starts off with a casual swagger that shifts abruptly into a marvelously Beatlesque chorus (complete with a string quartet arrangement) and back several times. The effect, at first a little jarring, eventually gels into anticipation, and the two styles melt together near the end as they toss in a recorder and let the strings wander around on their own. It must work, because as soon as it fades out, you're tempted to cue it up again.
But pop influences aside, these guys know how to rock, as they prove on tracks like "I'll Return" and the Who-ish "Einstein." They even serve up an Athens-meets-Seattle buzz on "Battleground," and again on "Roach's Song." The latter, built around a great guitar/bass hook, was originally titled "Everything Is Falling." The name change happened by accident; in rehearsals, the band always referred to the song, written by Torstruck, as Roach's song (Roach being Troy's nickname) and the title stuck.
Bassist McGinnis came to the band about a year ago in true Rabbit Manor fashion – as a fan. He came to hear the band play so often that they developed a friendship, culminating in the invitation to sign on as a bass player. Notes Wakeman, "He was coming to all the shows anyway." The fact that McGinnis had never played bass (in fact, had only played trumpet for awhile in high school) seemed irrelevant; he knew all the songs by now, so Wakeman gave him a bass and showed him the parts. He now admits that his lack of training was a plus, making his playing uniquely suited to Rabbit Manor's sound.
The new album was recorded almost as a whim, according to Wakeman. It was something the band had always wanted to do, so one day, they just decided to go for it. They decided on the compact disc format to give them a boost with college radio stations, who seldom play cassettes. Producer Jeff Carpenter was willing to work out a payment schedule everyone could live with, and Rabbit Manor began recording at Real to Reel Studios in Louisville. They ended up with fifteen songs, three or four of which were written in the studio ("Battleground," "Falling Down" and "Not Today" all ended up on the record).
"Not Today" in particular exemplifies the combination of careful planning and happy accidents that seem to make this record work so well. The idea for the aforementioned string quartet, for example, came to the band in the studio. They called some talented friends (Virginia Tate, Dianna Ford, Patricia Eison and Christopher Guempel), who came in, looked over the arrangements and laid down their parts in one take, including the tumult that closes the track. The bells you hear on the song are actually notes struck on a toy xylophone, recorded and then slowed down to be in tune. What's interesting is how well it all works together.
The same might be said for the band itself. With its single-minded focus and the good sense to push for feeling over finesse, Rabbit Manor has assembled an energetic and well-crafted group of songs that, if they get what they deserve, should start generating a buzz in and out of Louisville.
April 15 Tewligans with Moon Saloon from N.O.