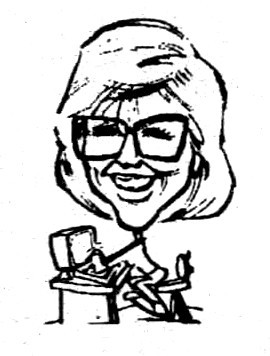 Newsical Notes
Mark Gibbs, no stranger to hospitals recently, underwent an emergency appendectomy on July 12. But he was up and about for the July 19 meeting, a pitch session. He was no doubt glad he came and sat in (and sometimes stood) at the session since several of the bands liked his songs.
An on-deadline phone call from Karen Le Van in Nashville brought news that she had landed a part-time job as a strolling "Dolly Parton" look-alike. Her debut appearance for the Opryland folk will be at the Gaslight Theater, home of "Nashville Now," on Sunday evening, August 1. And the pay ain't bad either.
Well, hello, Dolly!
Your news item would be right here where this sales pitch is situated if you had mailed us a little note telling us about it. Or given us a call.
Let's have more than just two items in the September issue. Send your news to: Newsical Notes, L.A.S.C., P.O. Box 16, Pewee Valley, KY 40056. A postcard will do.