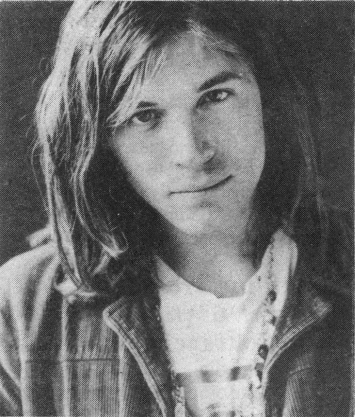 Evan Dando Photo by Chris Cuffaro
sweet, tart pop
Come On Feel The Lemonheads (Atlantic)
The Lemonheads
By Kevin Gibson
The Lemonheads' new release, Come On Feel The Lemonheads, takes the listener in many different directions.
The music travels through the veins of folk, country, rock and punk, while the lyrics wind through many pairs of eyes and into many different lives. The best part is, the Lemonheads always come full circle.
No matter how far they may stray into one realm or another, they always wind up in the same place: putting forth one excellent track after another which, while they may not line up side by side, fit together almost magically as a whole.
The best of this 15-song release can be found deep within with "I'll Do It Anyway," dedicated to Belinda Carlisle (she provides backing vocals on the track); "Big Gay Heart," "Style," and "Being Around."
The first single from the release, "Into Your Arms," is American popcraft at its best, although it is the only track not written by the band and pales when placed next to some of the other cuts. The Lemonheads are at their best when guitarist Evan Dando and bassist Nic Dalton are writing through emotion, explaining the plights of others by slipping into their personas.
In an age where songs like "Achy Breaky Heart" by people named Billy Ray can top the charts, it's reassuring to know that artists such as the Lemonheads are out there doing their jobs.