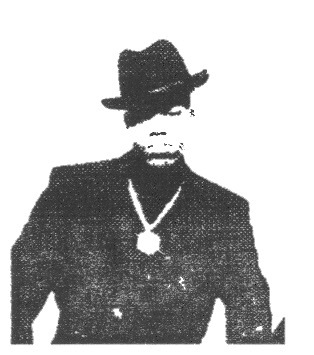 Get In Where You Fit In (Zomba/Jive)
Too $hort
By Bob Bahr
Hip-hop will never die. It's already recycling itself. Case in point: Too $hort's Get In Where You Fit In, a maddeningly bad use of good ideas and righteous talent.
Too $hort's musical beds are vintage Sugar Hill beats, complete with handclaps and disco breaks. The samples are Kool & the Gang, Fat Back and Bootsy's Rubber Band, buttressed by a mildly talented live band. It's the Seventies, straight up.
The rhymes, however, are contemporary in execution, if tired in content. Too $hort is one of the best rappers alive — funky, swinging and relaxed. But he uses profanity so much, it loses all its impact, and he seems to really enjoy demeaning women. His raps are clumsily constructed, making even well-intentioned songs such as "Money in the Ghetto" flounder a bit. "Money in the Ghetto" "exposes" the hard truth of the ghetto, that sex and drugs seemed to surpass education in lifting people out of poverty. Is this a news flash? Haven't we heard this before? Many times before? "Just Another Day" has $hort marveling at the fact that musical fame takes him to faraway cities like New Orleans. Amazing! "Gotta Get Some Lovin'" has the rawest, stupidest chorus I've ever heard.
Whaddya do? Too $hort is talented. But how many people can stomach his juvenile approach to sex and life?
Well, Get In Where You Fit In is hovering near the top of the R&B charts. Evidently, millions love to hear Too $hort and his producer Ant Banks cram 1,462 mentions of the hardcore rap-mangled word "bi-aaatch" into one 75-minute record.
This album is as dead-end as the ghetto that it celebrates. The foot soldiers in the inner city battle don't need this, they need hope, in the form of Curtis Mayfield, Parliament, Arrested Development — even Public Enemy. The white kids in the suburbs may get a skewed education about life in the ghetto from Too $hort, but again, there are better sources from which to learn this.
It's a kick to hear the early Seventies come back in $hort's music, and the Oakland man does indeed have a strong rap delivery. Here's hoping his next record prominently features some co-writer with a clear head and a wider vision.