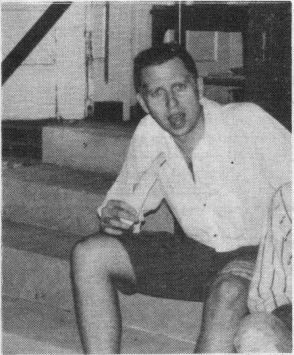 Dan Gediman. Photo by Jean Metcalfe
a potent mix of music and message
Out of the Darkness (A Song Suite about Recovery from Child Abuse)(Smith & Wilson Records)
Dan Gediman
By Kory Wilcoxson
Out of the Darkness is a haunting, inspiring, painful, draining and emotionally moving album full of compassion and understanding that not only delivers a sober but crucial message but also sounds incredibly strong. - Dan Gediman has put his radio series "Little Secrets: Child Sexual Abuse in America" to music and has created a powerful statement on dealing with the scars left by child abuse.
Gediman's words cut right to the heart of the confusing emotions brought on by such a tragic situation. Gediman deals with everything from acknowledgment ("Little Secrets") to healing ("Recovery"). In between are songs of torment and mental anguish that evoke a strong emotional response.
On "Little Secrets," Gediman urges an imaginary child to not be afraid to speak out: "You've got to shout, tell somebody/Before you get too old/ 'Cause little secrets, they burn up your soul."
Gediman also addresses the abused person's feelings for the person who wrongly took away their innocence. On "Dark of the Sea," he sings, "You said a lot/But then you came to me/And asked for my entire soul for free ... though you promised me I'd stand where Moses stood/But instead I'm just a block of drifting wood."
Probably the best-sounding song on the album is "Recovery." Gediman eerily resembles an unplugged Bob Mould and Peter Searcy of Big Wheel lends some excellent backing lyrics, as he does throughout the album. His cello playing also appropriately darkens the mood on several songs.
The only problem with Out of the Darkness — if you can even call it a problem - is the fantastic music Gediman has written. He suffers from acute Natalie Merchant syndrome; the music is so catchy and listenable the message is easily lost. Only after I read the lyrics sans music did the message really hit home.
But don't let the mood of the album keep you from hearing it. The music is top notch and Gediman has created a beautiful, sad and enlightening ode.