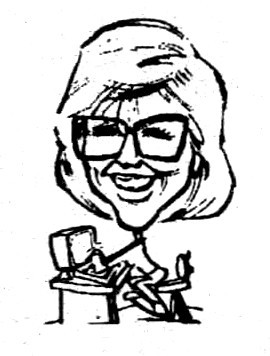 Newsical Notes
Itinerant musician and LASC member Doc Dockery is once again making plans to travel to Europe to spread his talent around. Doc is getting his act together for the July jaunt and there is talk of an album. Don't want to get too specific here because when Doc and l talk, we're usually in a hurry and the facts are flying fast. Then when LASC Letter time rolls around, I'm not certain enough of the specifics to put them in black and white. More details as they unfold.
Send us a post card from some exotic place, telling us what's up, Doc.
Jim Bryan and his partner Stewart Paine, who make up the company Braine Enterprises, have recently received airplay on Scott Dowd's WFPK radio program "D'Inner Space" for their original adult alternative music. Inside Loneliness is the title of their album.
Congrats to both of you!
We're happy to report that Tim Lynch, LASC board member and unofficial host of its meetings, underwent successful surgery for removal of a tumor near his vocal chords. He sounded a little hoarse at the May 11 Board meeting, but he attributes that to talking a bit sooner than he was supposed to. We're all happy that things went well for Tim and we look forward to the completion of his in-progress album.
lt you were listening to WVEZ Radio the last couple of weeks in May you may have heard a commercial message for a local Jewish congregation. And that commercial would have had some fine guitar playing on it. If you heard that, then you heard Board member Jonathan Miller wielding his twelve-string. Besides providing the background music, Jonathan helped with the content and also had a speaking part in the one-minute message. Hope you caught it. All those who were present at the May 17 member meeting were treated to a listen.
Nice job, Jonathan.
Congratulations to Mike Tilford whose song "The Sound of Love" was one of twelve winners in Song Search '93, a Christian-music contest that attracted some 125 entries.
Mike will perform "The Sound of Love" at a concert at Ninth & O Baptist Church on June 11 and the song will be included on an album of the twelve contest winners. See Mike for details on how to purchase a copy of the album.
Congratulations, Mike and good luck on the 11th.