In like a lion and out like a lamb? I don't think so. March's weather reminds me of one of those grumpy mythological gods. He gets a hangnail once a year around the end of February and takes it out on us mortals by showering the world with rain, sleet and cold weather — and the occasional tease of a sunny day. fickle and fierce, that's what March weather is.
The music coming through Louisville in March is a bit like that, with the sunny butting right up against the stonny. Witness Marcia Ball, a tempestuous keyboard player with a soulful voice. She blows into Jim Porter's Good Time Emporium on March 3 with Doug Wright and the Nomads in tow.
Ever look at the new music section in the record clubs' sales catalogs? What they call cutting edge is the B-52s, R.E.M. and Nirvana. If you want to hear really, really new music, go down to UofL's acoustically perfect North Recital Hall on March 4 for the Louisville Association of Student Composers' showcase. You'll hear about a half-dozen brand spanking new pieces written and performed on traditional classical instruments. There's nary an electric guitar in sight, but sources say some of the pieces are as bizarre as they are new. It starts at 7 p.m. Freaky weather, man.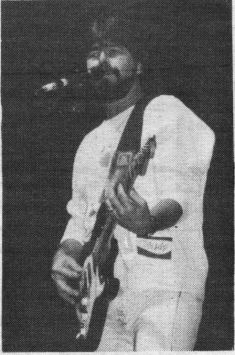 Randy Owen of Alabama
Rousing but gentle could describe Alabama's brand of country music. Their sound is so ingrained in country, it's now the safe standard. They'll play their slew of hits in concert on March 5 at Freedom Hall, with Diamond Rio and John Michael Montgomery rounding out a strong bill.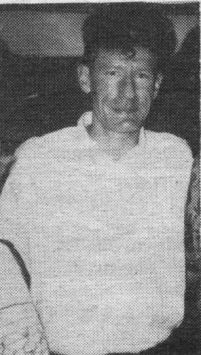 Lyle Lovett
Lyle Lovett's March 5 show at the Macauley Theatre is sold out and anybody who saw his August concert at the Whitney Hall knows why. Lovett is quite simply one of the best songwriters and vocalists playing music today – no joke. The man with the tall hair from Texas (both the man and the hair are from Texas) will be with his acoustic quartet instead of his large band.
The Lonesome Pine Special series continues to provide exquisite, eclectic entertainment in March, with "A Celebration of Irish Music and Song," featuring Mick Moloney, Eileen Ivers, Seamus Egan and Jimmy Keane. They'll be joined by The Louisville Chorus on the March 5 show. Tickets are $8.50 and the music starts at 8 p.m. in the Bomhard Theater.
A lot of folks passionately extol the abilities of Louisville's rap groups. The problem is we have a scene without a place to see it. Leonard Boyd is doing something about it on March 6 with Rap-A-Mania, a public showcase of some of Louisville's best rappers. Nine dollars gets you into the Broadway Roller Rink at 2210 West Broadway to see Gold Dee, Gangster Sol, OTH, Kaos, Ragtop, YGB, Overhaul and The Untouchables, a rap and dance team. The groups are about half hardcore and half hip-hop, giving you sugar and spice, rain and Sunday That keeps to the March theme nicely, doesn't it?
Jazz meets soul in Gloria Lynne, a veteran of the Apollo Theater who scored hits with "Blue Gardenia," "Let It Be Me" and "I Wish You Love." She'll be in town on the 6th of March for a Midnite Ramble Series show titled "Intimate Moments An Evening with Gloria Lynne." The show gtarts at 8 p.m. in the Bomhard; tickets are 10.
The Jewish Community Center is offering some adventurous classical music on March 7. The JCC Orchestra hosts a program featuring the Oberon Overture by Carl Maria von Weber, Prayer by Emest Bloch and the Polovetsian Dances from the opera "Prince Igor" by Alexander Borodin. Sidney A. King, assistant principal bassist of the Louisville Orchestra, will perform Bottesini's Concerto No. 2 for Double Bass at the 7:30 p.m. show at the Jewish Community Center. Tickets are $7 for J CC members, $8 for nonmembers and $6 for seniors and students.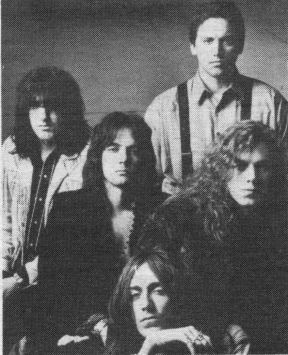 The Black Crowes
Also on March 7, a rock quintet from Atlanta called the Black Crowes comes to Louisville Gardens for a herbaceous musical love-in. It's roots-rock sausage, with the Rolling Stones, Otis Redding and the Faces thrown into the Crowes' meat grinder. This tour has been blistering the U.S. and promises to be as blustery as a March day.
Alan Rhody, the Mando Dharma Bums, Zen Penguin, Linda Cushing Gower and Ed Jackson think Homefront is a great idea that deserves to keep on living. They're putting their money where their mouth is on March 13, when those folk-leaning folks donate their time and talent to Homefront's Anniversary Benefit. Homefront members pay $5 to see this show (tip: Zen Penguin and Mando Dharma Bums include some stellar local talent), non-members pay $7 and children pay $2. The show starts at 7:30 p.m. at the first Unitarian Church, 4th & York.
Whamo! You've been rocked, rolled and sizzle-souled by the New Duncan Imperials, a band so ingratiatingly entertaining they named a cheese after them. Or was it a yoyo? Their blend of Jerry Lee Lewis, Jerry Lewis and ZZ Top will be at Uncle Pleasant's for all to behold on March 13. Let's go camping.
Leon Russell looks like the archetypical wizened sage and, in fact, he is one of rock 'n' roll's foremost mentors. He's been an integral part of the sound of Joe Cocker, The Rolling Stones, Eric Clapton, Willie Nelson and others and his 1992 album "Anything Can Happen" showed that the keyboardist\vocalist has still got it. He returns to 4 Louisville on March 14 for a show at Coyote's.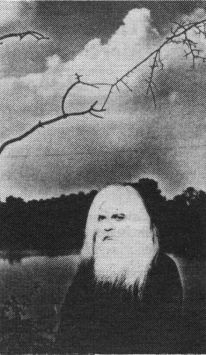 Leon Russell
Let's see, what could Enormous Richard be a euphemism for? Hmmm. Maybe, country-tinged rock with a determined quirkiness? How about madcap polka meets the Rolling Stones under a grungy, Mississippi moon? Whatever it be, it plays on March 16 at Butchertown Pub with local boys Cherub Scourge. That's one of those free original music Tuesdays at Butchertown.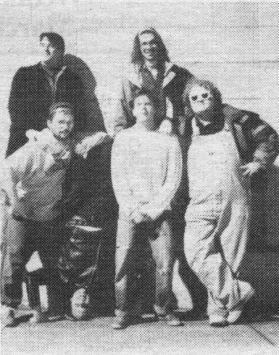 Enormous Richard
Johnny Winter brings his sometimes shufflin', sometimes rockin' blues to Coyote's on March l6. For $10 advance, $12 day of show, you can see the elder brother of Texas' famed Winter duo.
On March l9, the Lonesome Pine Special brings together a jazz supergroup called The Members Band. It features Dave Samuels from Spyro Gyra, Will Kennedy from'The Yellowjackets, Lyle Mays and Steve Rodby from The Pat Metheny Group and Paul McCandless from Oregon — a supergroup in itself. This looks like a sure-fire winner, as long as it doesn't deteriorate into a frenzied chopsfest. Nine-fifty gets you into the Bomhard Theater for this 8 p.m. show. Thunder and lightning, very, very frighteng.
I'd be willing to stake my life that Michael Beattie won't be playing anything along the lines of Lyle Mays in his organ recital two days later. Beattie joins the The Christ Church Cathedral Evensong Choir for an evening at the cathedral, 421 South Second Street. The choir will be singing Lenten music at the March 21 show. Free, but donations are welcon
Raffi, a singer/songwriter who achieved fame with some friendly, politically correct albums for children, will come to Whitney Hall on March 20. Tickets are $11.75. Raffi Cavoukian parlayed his musical success into a multi-media marketing extravaganza, including children's books and videos. This is not to say he's a crass capitalist; Raffi's lyrics, which respect dignity of children and adults all have been endorsed by leading educators and boards of education. it's an opportunity to take Brittany to first concert and a sunny one at that.
Letters to Cleo is March 2 entry in Butchertown Pub's Original Rock Tuesday, coming all the way from Boston to play with Louisville's finest hard pop band, Hula Hoop.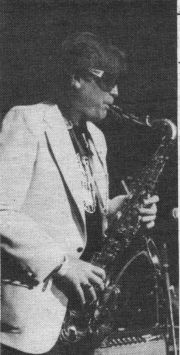 Winston Hardy
If you missed the MERF Benefit last November, here's another chance to demonstrate your support for the Musicians Emergency Relief Fund and hear Louisville's blues bands to boot. The Butchertown Pub's hosting a blues benefit for MERF on Wednesday, March 24. It starts at 7 p.m., costs and lets you hear and see da Mudcats, Murphy's Law, Kush Griffith & the Sunstroke Blues Band, Rusty Spoon Blues Band, Winston Hardy Original Blues Band, Barking Dogs and Lamont Gillespie & Homewreckers. It's also the debut of Predators, a blues group boasting the tallness of Jimi V, Screamin' John Hawkins, Jeff Crain and Max Maxwell. MERF helps bands through the rainy days.
Benjamin Britten's "The Turn of Screw" will be put on by the Kentucky Opera Association March 27 through April 2. Dial 584-7777 for times and tickets.
Chris LeDoux used to be a champion rodeo star, now he's a country artist, singing songs like "Whatcha Gonna Do with a Cowboy." The good news is he's part of a double bill with Joe Diffie. LeDoux plays on March 30 and Diffie, country's regular Joe, plays on April 1. But you can buy tickets to both shows for $15. If one country hunk is all your poor heart can take, pay $10 for one individual show. The concerts will go down at Coyote's.