Otter Creek Park Announces Memorial Day Bluegrass Festival
Positive thinking and bluegrass music That's a powerful combination Last month Otter Creek Part announced its "First Annual Memorial Day Bluegrass Festival,"a three-day "musical celebration" to be held at the Nature Center grounds May 28-30.
Sunday's line-up includes Bluegrass biggie Ralph Stanley and the Clinch Mountain Boys, Josh Williams & the High Gear Band, Dry Branch Fire Squad, The Lynn Morris Band, New Horizon and Kentucky Blue.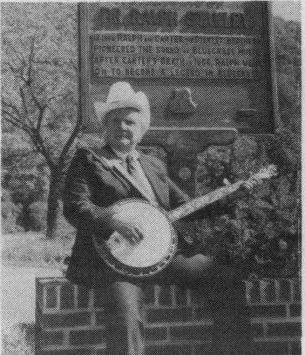 Ralph Stanley
Saturday provides a parade often up-and-coming bluegrass bands vying on the newly constructed covered sound stage for the winner's crown in the Pizza Hut International Bluegrass Showdown Kicking off the weekend activities on Friday, the 28th, Otter Creek offers cave tours, nature programs, hayrides, storytelling and more and it's free to all persons camping or staying at the park' s lodge or in its cabins. The park, owned by the city of Louisville, is located in Meade County, about thirty miles south of Louisville.
Advance combination tickets ($10) are available for the two days of music, as well as a campground / admission combo and special group rate discounts.
Additional information may be obtained by calling the Otter Creek Park office at 502-583-3577; Ft. Knox area call 502-942-3641.