Tim Lynch
Songwriter of the Month
By Michael Layman
This month we are honored to spotlight a member who's always working behind the scenes and never gets enough credit. Tim Lynch is one of the hardest working people in the LASC. He runs the sound at our showcases and, along with Jonathan Miller, he arranges for the acts and the place to stage the show. He serves on the Board of Trustees and opens up his home once a month for the board meetings and wrote the article covering the September showcase.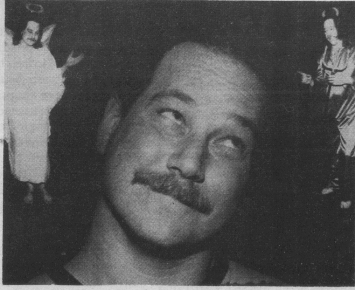 Tim Lynch
Tim became a member of the LASC six years ago after meeting one of our old friends, Karen Le Van. He is known for his novelty tunes such as "Helium Man" and "The Terrible Twos," the latter received an honorable mention in the Billboard contest two years ago. Tim is a serious rock writer and has developed into a fine guitar player. He is currently working on a project with Charlie Walls called Crazy Little Voices. Last year R.U.O.K? did a couple of Tim Lynch tunes at our November Hit Makers '92 showcase.
No one works harder at promoting live music and the LASC than Tim Lynch. He is a selfless person and one heck of a songwriter. Tim is one of those people who always bounces back from adversity and one of the finest people I know. The LASC is indeed fortunate to have him as a member and is proud to honor him as November's Songwriter of the Month.
Thanks for all you do, Tim.