another buried treasure
A Century Ends (Caroline)
David Gray
By Allen Howie
A Century Ends is the kind of album you keep hoping to find again as you search through the record store bins: a sturdy collection of songs played with conviction and sung from the heart. Vocally, Gray calls to mind an older, angrier, Celtic Steve Forbert (remember "Romeo's Tune?"). Lyrically, he's a marvel, bringing a fiery intelligence to bear on matters personal and political.
But if this paints a picture of a sensitive singer/songwriter, let me hasten to add that this is a full-blooded rock and roll album, with all of the fire and emotional intensity of Dylan or the Clash at their angry, electric best. Even the acoustic numbers like "Shine," the opening track, pack a punch that belies their austere arrangements. The wrinkle is that, in fueling such passion, Gray hasn't sacrificed melody; even the most scathing lines bear a beauty all their own.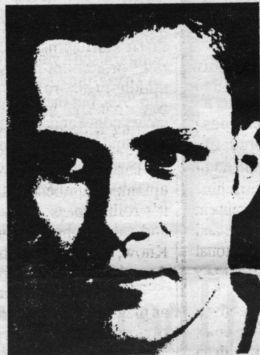 David Gray
As you may have gathered, Gray isn't gazing out over the end of this century with a smile. In the record's title track, he sings about "Faces made of wax/Streams of melted glass/Sheets of butchered facts/The roar of the machine/Hooded hearts and jewelled hands/And anger spilling out like gasoline/As the century ends."
Gray divides his attention between looking outward and inward. Songs like the title track, "Let the Truth Sting" and "Birds Without Wings" look out at a world spinning out of control, while the desperation of "Debauchery," the hopefulness of "Shine," and the sad resignation of "It's All Over" tackle the slippery side of relationships.
But no one exists in a vacuum, and the two courses often collide. "I'll Lead You Upstairs" depicts a woman beaten down by her life, while "Living Room" and "Wisdom" find the isolation of the outside world seeping into every crack and crevice, until there's no refuge left to be found.
The arrangements here alternate between lean, acoustic tunes and numbers fleshed out with bass, piano and drums. In spirit and feel, they recall Rod Stewart's earliest albums, when songs like "Mandolin Wind" and "Gasoline Alley" cut their way into your heart. And if every picture does indeed tell a story, A Century Ends offers ten masterful tales, told with grace and determination.