not-to-be-neglected songstress
Soul (Sparrow)
Margaret Becker
By Allen Howie
This is a great record. Becker is a gifted writer (she wrote or co-wrote all ten of the tracks here) and a wonderful singer, capable of cooing through a quiet ballad or tearing the roof off the place with a dance number.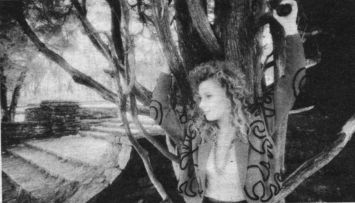 Margaret Becker
What's kept Becker from most of the world is that she's a Christian artist, and most people's perception of Christian rock is that it's an oxymoron. And because Christian radio programming leans toward ballads and middle-of-the-road stuff, some of Becker's best material has never really gotten the hearing it deserves. Hopefully, this record will change both situations.
The singer kicks things off with a pair of uptempo numbers: "Keep My Mind," with it's rolling bass line, sinuous, soulful vocal and catchy chorus, and the bouncy "This I Know," which sounds like the bright pop Amy Grant favors these days.
There's a reason that Becker's ballads get airplay, and it surfaces in her gliding, graceful performance on the elegant "Say the Name," and again in the quiet passion of "This Flame." But she cuts loose again over the percolating rhythms of "I Wouldn't Know" and the crunchy R&B of "The World I See In You."
But the record's high-water mark is "Soul Tattoo," on which Becker works up a nice Annie Lennox/Eurythmics buzz. If this thing ever gets loose on "regular" radio, look out.
Margaret Becker's ballads are certainly well-done, and she's achieved success among Christian music fans with them. But if radio stations, both Christian and secular, can step out of their boxes a little, they'll be amply rewarded with some of the singer's best work to date. This is truly soul music.