With the passing of every month, the Louisville music scene gets better, from the inside and outside. October brings a big batch of out-of-towners in to help celebrate the falling of the leaves with the cream of this city's crop. Forego the renting of any movies this month and spend the money on cover charges — check our Pick of the Pickin's for surefire winners.
We caught up with Eric Burdon recently as he prepared for a weekends-only guerrilla raid of America's bigger clubs. The former Animals and War frontman is pursuing a solo career based on his legendary bluesy voice. As he awaits the release of a double live CD and its supporting tour of Germany, Burdon is busy being a likeable curmudgeon in California. Burdon will be headlining a show with Brian Auger at Coyote's on October 19. It promises to be unforgettable.
Who's in the band
It's a five piece. There's Larry Wilkins on guitar, Dave Nerous on bass, Karma Auger on drums and Brian Auger on keys.
Burdon, of course, sings.
I do, I shout. I sort of shout melodically, but nonetheless shout.
On why he won't be doing new material
I'm in the process of making demos and putting that together, and if I play the songs live, it will be out on a bootleg in Germany or something within days. Faster than the record companies, much faster. It's amazing. Anyway, it's pointless to do new material before you release it on record. Get it distributed and get it in people's ears before you go out and play it.
But isn't he sick of doing "House of the Rising Sun?"
I'm quite happy doing it as long as I keep finding new avenues, ways of doing these songs. I was sick of singing it years ago, but I'm in the business of entertaining people. And if that's what they want, then that's what I'll give them. As long as I can revitalize it, as long as I can breathe new life into it, I'll keep doing it — until the new stuff can replace it, if it ever does.
On rock journalism and record companies
I thought rock was an attempt to de-categorize things. Rock is supposed to cross racial lines, cross musical lines. And then the music business, all they want to do is return to categorizations. I don't know. It's frustrating. It's sad to see magazines that used to make a real effort to do real musical journalism and real political investigating turn into Elle magazine.
Eric Burdon: articulate grump
I hate Rolling Stone, and they hate me. I hate MTV. MTV is ruining rock. . . I was a loud, obnoxious m——f—er when I was kid. But so were a lot of young people back then. But now. . . It's okay to be an angry young man, but to be an angry old man is, "Oh, there he goes again" . . . Rock 'n' roll is basically sexuality, and I haven't really been able to say anything positive for the last few years, with AIDs doing what it has done. But the exercise of the blues is to take the negative and make it positive, take the pain and make it sweet, make it positive. I'm mellowing with age, and that's changing. I'm lighter towards myself and towards what I do.
His best musical memory
Rahsaan Roland Kirk, in his death wish he said he wanted his body turned to ashes and to mix his ashes with the best hashish and put it in his hookah pipe, and then [a selected group of people would] smoke the last of Rahsaan Roland Kirk. I was on that list, along with Miles Davis, Louis Armstrong, Duke Ellington and Buddy Bolden. And to me that was the greatest compliment I've received. No, it never happened. It was just a dream.
Musical memory, Part II
Probably hearing the first acetate straight from Abbey Road of Sgt. Pepper's Lonely Hearts Club Band. Early in the first morning when the production was complete, a friend of mine got a hold of it . . . And probably the first time I saw Jimi Hendrix play.
And the most notable musical thing you have been a part of?
I would say every night. It has to be that way, every night. If it isn't, I get really p***ed off . . . Nobody can touch me for two hours, nobody can reach me on the phone, nobody can serve me writs, nobody's bringing me down, nobody hanging on my arm. I get to be the boss. I get to do what most people can't, exercise your own spirit.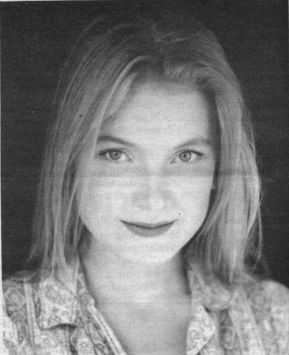 Kelly Willis plays a brand of aggressive country that clicks with a growing number of music fans. Check her out with special guest the Warren Ray Band on Oct. 8 at Cliffhangers ($8.50 advance, $10.50 day of show).
Alternative
Arson Garden, Oct. 23
Bluegrass
Mark O'Connor, Darol Anger, Mike Marshall, the Johnson Mountain Boys and Psychograss, Oct. 23
Cheese Rock
Winger, Oct. 13
Jazz
Bobby Watson, Victor Lewis and the Kenny Barron Trio, Oct. 30
Local Pick
Hula Hoop & Vulgar Boatmen, Oct. 1
R&B
Aretha Franklin, Oct. 30
Other
Los Lobos, Oct. 14
Overall
Adrian Belew & Dave Alvin, Oct. 18