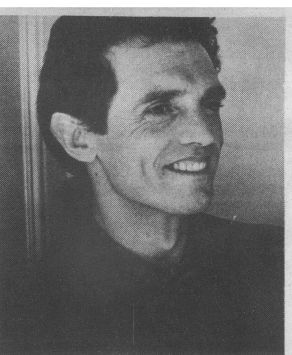 Iain Matthews

?>

a varied bouquet of rich songs
Skeleton Keys (Mesa/BlueMoon)
The Soul of Many Places — The Elektra Years (Elektra)
The Notebook Series, No. 2: Live Alone
Iain Matthews
Dark Side of the Room (Perfect Pitch)
Plainsong
By Allen Howie
So who the heck is Iain Matthews? Well, for starters, he co-founded the seminal British folk-rock ensemble Fairport Convention with Richard Thompson. Leaving that band early on, he assembled Matthews' Southern Comfort, landing in the Top 40 in 1971 with a version of Joni Mitchell's "Woodstock." Later going solo, he hit the Top 40 again at the end of 1978 with "Shake It," a seemingly breezy pop tune with a bite just below the surface in the lyrics. Fast forward ten years, past stints as a talent scout for Island Records and Windham Hill, to Walking a Changing Line, a brilliant album of Jules Shear songs performed by Matthews that landed squarely on most critics' top ten lists for the year.
The spark of creativity kindled by that album has since burst into a full-fledged inferno. As a result, Matthews' fans currently have at least four new works to savor, each different from the rest and every one a delight.
Skeleton Keys contains a dozen new Matthews compositions in a rich, mostly acoustic setting with a hint of Celtic seasoning. It begins with the infectious pop of "Cover Girl," but things quickly get complicated. "Jumping Off the Root" is an unnerving tale of sexual politics framed by the sort of arrangement that marks the best of John Prine's music. It's followed by the remarkable "Compass and Chart," an autobiographical yarn about a man who sets his sights on something more permanent than worldly gain, much to the chagrin of his patrons. The music chimes and swirls as the story unfolds and the sailor and the singer become one and the same, older and wiser but content with their lot and convinced of their course.
Matthews is an astute observer, taking detailed notes on the world around him. "Back of the Bus" is a biting, half-sung, half-spoken chronicle of the prejudices that wrap themselves around a heart. "The Ties We Break" clocks the blinding speed of progress and the mounting toll it may exact on future generations. "Living in Reverse" is a sad commentary on the shaky perspective of the modern world.
But personal songs inhabit the record, too. "God's Empty Chair" is a warm eulogy for the late Miles Davis, while songs like "A Cross to Bear," "True Location of the Heart" and "Every Curshing Blow" document the trials love endures.
The Soul of Many Places is a 19-track compilation that collects the best of his country-flavored folk-rock from 1972 to 1974. Included are songs written by Tom Waits, Richard Thompson, Jesse Winchester and Jackson Browne, but most are Matthews' own works, all anticipating the "country rock" boom of the early Seventies and all featuring the singer's sweet tenor and sure way with a melody. While a couple of the tracks are a little dated, most of the material here sounds surprisingly fresh after two decades. (Monkees fans take note: Michael Nesmith produced a third of the tracks here.)
Live Alone is actually the first in a series of concert recordings that Matthews himself is putting out. The idea is to record a variety of live performances in various settings, ranging from solo shows to full band concerts. In spite of its title (No. 2), this is actually the first installment in the series and it's a gem. It draws heavily on material from Skeleton Keys and the tragically deleted Pure and Crooked, all given "unplugged" treatments in a solo setting and all pristinely recorded, revealing the charm of every melody, the unerring precision of the lyrics and the undiluted grace of Matthews' vocals.
Plainsong is a quartet that includes Matthews, Andy Roberts (who appears;/on some of the Elektra material), Mark Griffiths and Julian Dawson. Where Live Alone is spare, Dark Side of the Room's sound is dense and rich, an updating of the Celtic/ country/folk mix that began (for Matthews, at least) as far back as Fairport Convention. Plainsong throws everything into the mix, including a truckload of acoustic guitars, mandolin, dulcimer, banjo and harmonica, but everything is doled out in perfect measure by a band that puts melody first, with musicianship a very close second.
On Dark Side of the Room, you can hear echoes of everything from ancient Celtic reels to Beatles-era pop, all woven together into seamless front-porch music. In spite of this cohesion, each song is as different from the last as it can be. Taken as a whole, they form a tapestry rich in color and texture, full of images both exotic and ordinary.
Skeleton Keys and The Soul of Many Places are available in any record store. Live Alone: The Notebook Series, No. 2 and Dark Side of the Room can be ordered by calling 1-800-FLY-BLUE. My suggestion: begin with Skeleton Keys and go from there. And watch for a possible performance by Matthews in the Louisville area in the months to come.