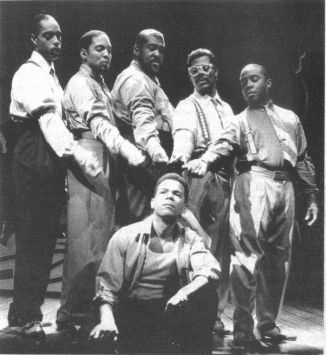 Five Guys Named Moe. Photo By Joan Marcus
Five Guys Named Moe'
Billed as America's Hottest Musical, "Five Guys Named Moe" comes to the Kentucky Center for the Arts on April 5 and sticks around through the 10th as a part of the PNC Bank BROADWAY Series Tenth Anniversary season at KCA.
Featuring legendary jazz musician Louis Jordan's greatest hits, Moe opened on Broadway at the Eugene O'Neill Theatre in April 1992 and won a Tony Award nomination for Best Musical that same year.
Tickets are available at the Kentucky Center for the Arts box office and all TicketMaster outlets, and may be charged by phone at 502-584-7777 or toll-free 1-800-775-7777.