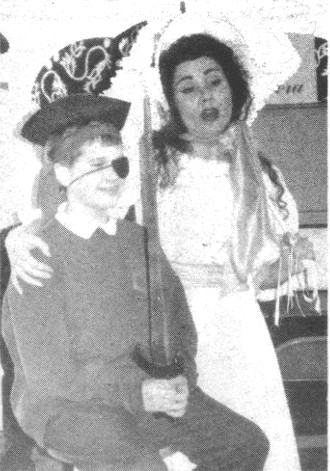 Photo by Jean Metcalfe
MAD ABOUT OPERA: St. Patrick School students Eric Baker, pictured at left, and Matt Cassin volunteered for pirate roles when the Kentucky Opera's Opera-Go-Round brought "Mad About Opera" to their school at 1000 North Beckley Station on March 21. One of the two student pirates (we won't tell which one) went home with lipstick on his sweatshirt, suffered when he wiped away evidence of a buss from our parasol-bearing heroine, Janet Momjian, a soprano from Southern California.
It is anticipated that the KO program will play to well over 13,000 students during its seven-week, three-state spring tour.