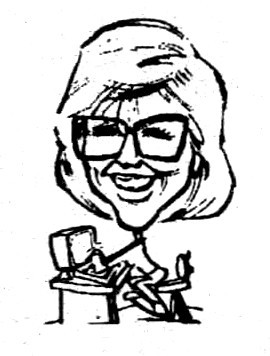 Newsical Notes
Congratulations to John Caudill who has been given a slot on the April 17 songwriter stage at the celebrated Bluebird Cafe in Nashville. He'll be doing three of his originals and has already started preparations for the gig by taking a few voice lessons from Karen Kraft.
Excellent!
We've been hearing good things about Hugh Hill, one of our former LASC country writers. His band, Hugh Hill and the Country Cats, has been playing a lot of gigs lately and the comments have been favorable. Recently, they have been playing Tuesday nights at Silo Microbrewery. l had made plans to catch them alter the December Board meeting, but the meeting w as canceled because of scheduling conflicts. My loss.
It's good to know that Hugh is out there playing a lot of his originals — about half, I believe he said. Keep us posted, Hugh.
Don't forget to bring your axe with you to the January 3 membership meeting at the Union Hall. We will be welcoming a representative from a club in Owensboro who'll be in town to line up opening acts for the venue. He thought we might have some LASC members who'd fill the bill, so it you're interested, be there. You'll want to be in fine form (voice-, musicianship and stage presence-wise) cause the auditions will be live.
My husband and I will be welcoming our first daughter-in-law on April 30 and our son will be receiving his master's from Purdue in August (after only ten years of college life). And our youngest son has said he might be interested in learning to play a musical instrument in '94, perhaps piano.
Hope 1994 is a great year for each oi you, also.
A Christmas is Just Around the Corner
We know, we know you're still finding pine needles in your living room carpet and you haven't broken even one of your New Year's resolutions. But it is definitely not too early to look ahead to Christmas '94; pitching Christmas songs, that is. And we don't mean pitching them into the fireplace!
Along about December 1 of '93, Xmas Music sent us a note asking that we announce the following at our next meeting and/or print it in our next issue. So, here 'tis:
Christmas songs wanted for malor label recording artists. All styles accepted. Please send cassette, lyric sheet and SASE to: XMAS MUSIC, P.O.
Box 5149, Sherman Oaks, CA 91413.
Now, we don't know these guys, but President Randall Paul asked for our help "as we search for the next Christmas standard" and suggested that anyone needing more information should phone him at 818-995-6230.
And, we trust Mr. Paul is on the up-and-up; why would anyone try to snooker any songwriter as savvy as the members of LASC, who know that no reputable publisher asks for money to record their songs.
In the instance of trying to get songs cut, it is definitely not too early to start your Christmas shopping (pitching).
Some time ago we received a note from Bobby Charles at Airplay International, 107 Music City Circle #113, Nashville, TN 37214, with the following message: "Blue Denim Records needs R&B and country songs for male and female artists. Professionally recorded demos only —please.
"Send to me c/o the above address."
We pass it along for your info.
Another one from June of '93:
SDM Music, 12361 Clift Mill Rd., Soddy Daisy, TN 37379, has extended an invitation to LASC members to submit material to them. According to Jim Phillips, President of SDM Music, they are committed to provide an opportunity for as many new talented writers as possible. He further said that they aggressively pursue the recording of their writers' material by top artists and that they also develop performing artists and help them secure recording contracts. They publish country, rock, modern rock, pop, R&B and rap.
LASC members are invited to send a tape and lyric sheets to the address listed above and they are asked to mention in their cover letter that they are a member of LASC.