giving compilations a good name
Cocktails at Five (Mammoth)
Various Artists
By Kevin Gibson
I usually approach compilation albums with caution, as it seems many companies will use the success of one artist to push the failures of others on us. As the two-disc, 22s-ong Cocktails at Five leads off with Juliana Hatfield's recent hit, "My Sister," I had suspicions.
Boy was I ever wrong. This celebration of Mammoth Records' first five years in the business is such a collection of excellent work that just a few tracks into it I found myself wondering how they managed to keep some of these bands such a secret.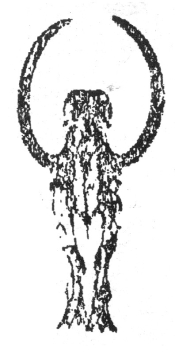 In addition to Hatfield's two selections, Dillon Fence, Blake Babies, Joe Henry, Antenna, Vanilla Trainwreck and the Bats all contribute excellent cuts.
Mammoth Records especially has a penchant for finding promising new female artists. Hatfield is an obvious example, but Frentel , whose debut EP Labour of Love is either just out or due soon, shows amazing promise.
Blake Babies, a power-pop trio of which two-thirds is female, is another outstanding contributor with "Out There" and "Cesspool." This band is a natural for Hatfield fans.
Dillon Fence's "Black-Eyed Susan" and "Daylight" also grace this disc. If alternative rock is truly coming into its own, this band has a bright future.
While much of the music on Cocktails is the basic guitars, bass and drums ensemble and settles comfortably into the category of alternative, Joe Henry's cuts border on country & western and Machines of Loving Grace provide a more technical, modemized sound.
Chainsaw Kittens, meanwhile, provide a harder edge while Antenna and the Bats add a touch of modern, European sound. Big Wheel and Victoria Williams also add impressive tracks to the package.
If Cocktails at Five represents the potential for all compilation CDs, my collection may see a few more.
Frankly, I'll drink to that.