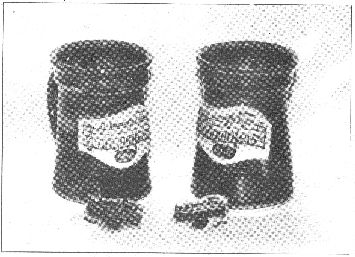 L.A.S.C. Mugs & Pins
Members have told us that they didn't know that we had various items of merchandise for sale, so we decided to run an occasional photograph of what we have.
The mugs pictured above were made by local potter Jim Griley. The L.A.S.C. logo, designed by Claude Wayne Fulkerson, is imprinted in the clay before tiring, giving the mug a very tactile surface. The mugs are one-of-a-kind in their glaze and cost $8 plus tax.
The logo pins are also available as refrigerator magnets. An order form is available on the opposite page — fill in the mugs on the blank line provided.