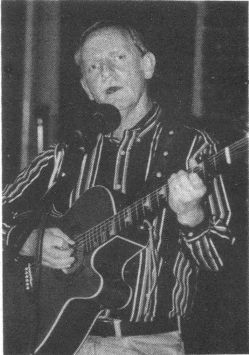 Dwight Smith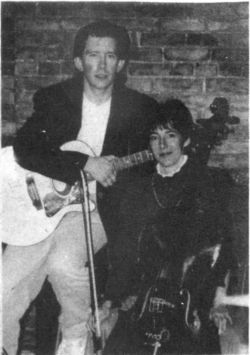 Ralph Sidway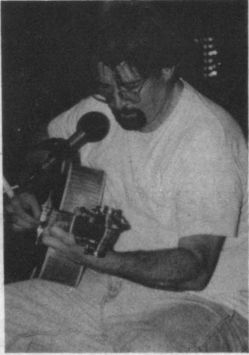 Jeff Poole
LASC November Showcase
On November 2, Rudyard Kipling's likeness provided a silent sentinal just outside the entrance to the listening room of the restaurant that bears his name, while inside three talented LASC members picked guitars and sang their original songs. The acclaimed English writer would have approved of the proceedings.
Taking two turns apiece on the stage were (pictured clockwise from top left) Dwight Smith, Ralph Sidway with accompanist Robbin McGraw of Zen Penguin; and Jeff Poole.
The MC for the evening was President for Life Paul Moffett, who also took the photographs.