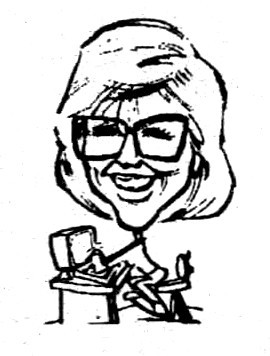 Newsical Notes
Dave Cole's local appearance at the Twice-Told Coffeehouse on June 15 brought out several LASCers, all of whom greatly enjoyed Dave's original story songs (some of them from his current album True Stories) and the several cover tunes he threw in. We also heard a couple of nice new ones as well.
Dave s plug of the Co-op did not go unheeded by at least one audience member, who admitted to having written a oouple of songs himself. Naturally, he was invited to attend the July 3 membership meeting; hope he shows up.
If you don't anticipate getting up to the Bloomington, Indiana, area—that's where Dave appears most often —-you will have another opportunity to catch him in Louisville at the Rud on July 13. That's the Rudyard Kipling, located at 422 W. Oak St. Be there. Or miss his funny new tune "Somebody Stole My Tape."
Some of you may remember Dan McGrew from a couple of years back when he was an LASC member and performed on one of our songwriter showcases. Well, Dan's got a new release out n Charlie Walls' Music Man label and we thought you might like to know.
Co-op gadabout Wally Stewart was one of the fortunate music lovers who traveled south to Nashville for that city's annual Summer Lights blow-out June 1-4. Check out Wally's account of that event elsewhere in this newspaper. (And if any of you women out there are ever in the mood to dance — and most especially if you're a tall woman —try to find out where Wally will be appearing/dancing. Get there early; his dance card stays pretty full.
Had I not been the writer of this column, I would have told you in last month's issue that WAVE-TV3 reporter Kimberly Hicks came by the LMN/LASC office on May 10 with photographer Doug Smith and shot several minutes' worth of videotape as we spoke about the death of Louisville jazz guitar legend Jimmy Haney. (Jimmy had been Louisville Music News' first cover story subject in January 1990.) A brief portion of the conversation was aired on the station's 5:30 newscast that evening. Our newspaper was honored to be a part of the tribute.
Thanks, Kimberly, Doug and WAVE-TV!
Did we overlook your news item?If so, let us know.