Second Thoughts
Louisville Music News is always glad lo bring new sources of musical delight to its readers. So, we recently visited with Dr. Lloyd Mims. He is Dean of Southern Seminary's School of Music.
"l want to invite your readers to our free concerts where we simply present beautiful music. There's a corning event they may not want to miss. Our orchestra will present Mahler's First Symphony and a fascinating work by our fellow American Charles Ives."
This concert is just one indication of what Mims and Southern Seminary are bringing to the musical life of our community. Thanks largely to his talented leadership, the school's string ensemble is now an orchestra with 75 members.
This observer got an earful of what these musicians can do when they provided the orchestral backdrop for last fall's well-appreciated performances of "Arnahl and the Night Visitors."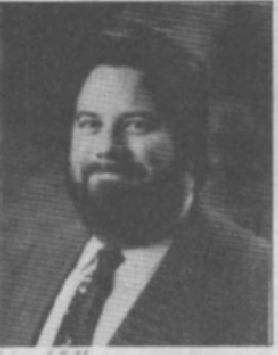 Lloyd Mims
Mims himself is a graduate of the School of Music. His earlier training includes two degrees from Southern Mississippi with a major in double bass strings. A baritone himself, he has been primarily a reacher in voice.
Mims continued, exciting things are happening in American Church Music. For example, they are making fresh and vital presentations of Scripture which are basically singable by congregations and also theologically solid. We have a tradition of excellence here and that is how we teach and perform church music. One example was our world premiere of 'Esther the Queen.'
"We will be performing similar works from time to time. But our repertoire is also very extensive as we perform music from Bach to Vaughn Williams. We are able and willing to present the great religious musical masterworks, including those composed for other orders of worship.
"In this day of budget cuts and crunches, I am pleased to report that our School of Music budget remains intact. We receive generous donations from time to time. Our program is universally accepted among members of our denomination. Our musical programs are for the community as whole."
Come and hear for yourself what Mims, and his people are doing. You will find what I have: their performances are a delight to hear — and a means of uplift.