Another First for Kentucky Opera!
There's a special treat for lovers of beautiful music coming to town. And soon it be here ~ March 4 and March 7!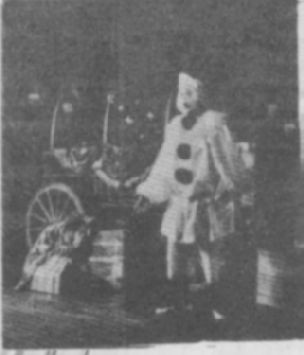 I, Pagliacci
For the first time since Kentucky Opera raised its first curtain, it will offer the melodious and tragic double header, the operas Cavalleria Rusticana (Rustic Chivalry) and I Pagliacci (The Strolling Players). They are filled with beautiful melodies and dramatic actions yet their plots come from the doings of everyday life. They are short and snappy, too — Cavalleria is only one act interrupted by a simply gorgeous Intermezzo; Pagliacci is two brisk acts with actions moving towards a tragic ending.
The stories are more fact man fiction; in fact, Pagliacci's composer, Leoncavallo, is said In have gotten the plot from a case that was heard before his dad, a police judge. Both works are the chief achievements of their composers and both were written before either man was in his mid-30s. There will be English sub-titles above the stage so the Italian text need not be a problem.
So come, see, listen and enjoy! For ticket reservations call 584-7777