Tom Petty, Pete Droge
Tom Petty has always been tough to dislike.
His brand of jangly, post-Byrds pop is eminently endearing. And his easy-going, self-effacing demeanor only makes his music seem more accessible. Who couldn't love a song like, say, "Even the Losers"?
February 28, when he launched his "Dogs with Wings" tour with a sold-out performance at Louisville Gardens, it became obvious that Petty has ascended to a well-deserved seat in the pantheon of legendary and beloved American musicians. Fans ecstatically greeted every song he offered and sang along so often and so fervently it was – sometimes difficult to make out Petty's vocals. Fans weren't just enjoying a fine concert, they were also taking the opportunity to say "Hey, Tom, thanks for all the great tunes!"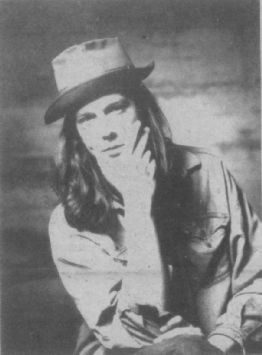 Pete Droge
At least twice during the course of the show, Petty seemed genuinely surprised by the warmth with which his show was received, as he was drowned out by applause when he attempted to address the crowd between songs.
The show got off to a somewhat creaky start. The first third of the show was devoted to straight-laced recreations of some of Petty's classic hits — "Love is a Long Road," "Tell It to Her Heart," "I Won't Back Down," "Free Fallin'" — which matched the studio versions note for note, even down to their guitar solos.
Fans ate it up, greeting every tune with thunderous applause, chanting along to the choruses.
But the show didn't really begin to get into gear until Petty and his Heartbreakers ripped into an extended, guitar-soaked rendition of "Mary Jane's Last Dance."
Then Petty offered what would prove to be the highlight of the show: An eight-song acoustic set, including several songs from his rootsy new album, Wildflowers, and reworkings of some of his older material. The set got off to a fine start with a twangy version of "King's Highway," complete with mandolin solo. "Learning to Fly," a so-so electric studio track, seemed much more vibrant in this format. Petty even offered a shuffling, Cab Calloway-esque version of Muddy Waters' standard, "I Just Want to Make Love to You."
For the most part, Petty eschewed stage gimmickry. The one time he did indulge in some tomfoolery, it didn't work out so well. An oversized figure of a winged dog was supposed to glide out over the audience during one long instrumental break. But the gadget moved in a herky-jerky manner, stalling twice.
Oddly, Petty also snubbed many of his most popular songs. His set included just one song each from landmark albums like Damn the Torpedoes ("Refugee," an encore, was the record's sole representative) and Hard Promises ("King's Highway," but no "The Waiting" or "Woman in Love.") He did no songs at all from Long After Dark, Southern Accents or Let Me Up, I've Had Enough.
But the material Petty did offer was all so powerful, it was difficult to miss even "You Got Lucky" all that much. Especially with his terrific reading of "American Girl" still ringing in your head.
Peter Droge, the guy who does that "If You Don't Love Me I'll Kill Myself" song, served up a tasty opening set.
Droge is a perfect choice to open for Petty. His folky, retro-pop is very much in the Petty style. Droge, lurched over his microphone in a beat-up old hat that made him look a little like a Sid Caesar character, doesn't have commanding stage presence. But he does have an ice voice and a handful of quality songs. His sardonic hit single is a fine tune. A few more numbers like that one and Droge could have fans chanting along with his material.