The Chieftains Rule
They proved it yet again. They are masters of their craft. Everyone connected with the Celtic scene was delighted that they allowed the Bluegrass Irish Dancers, Allison Weber and Heather McClanahan, to dance with them.
The Chieftains have dabbled with every musical idiom. This tour has a rock dimension with Cape Breton fiddler Ashley MacIsaac and his band opening for them. MacIsaac played like a man possessed and the crowd responded in kind. It was a mighty night.
The Irish Fest is Coming
Mark your calendars for the 7th annual Louisville Irish Family Fest held on the campus of Bellarmine College, September 20, 21 and 22. The weekend starts with a "kick-off" concert on Friday night, featuring Dublin balladeer Danny Doyle. The headliners on Saturday and Sunday are perennial favorite Tannahill Weavers from Scotland and Croagh Rua (pronounced crave roo-ah) from Belfast. Croagh Rua is Irish for "red branch," an allusion to the military elite of ancient Ulster. Although not a household name, the Fest board has opted for authenticity and quality rather than popular appeal. Having heard them at the Milwaukee Fest, Rock assures all celtoids that Croagh Rua will not disappoint. Local bands Ten Penny Bit, the Rashers, Tight Squeeze and Galloglas will also be on hand. This is principally a musical extravaganza that is an incredible value for the $3 admission.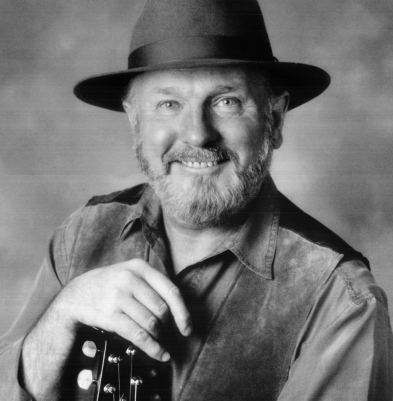 Dannhy Dolye
Incidentally, the Fest still needs a few good volunteers. Give them a call at 897-9050.
Rashers and Galloglas
Celtoids have a choice of musical diversion on Saturday,. Aug. 3. The Rashers will be performing at the Hawley-Cooke Open Books Cafe Series on Shelbyville Road, from 7:30-9:30 p.m. This is a laid back, unplugged venue, allowing one to pursue literary interests while enjoying cafe cuisine. Hawley-Cooke also has one of the best collections of Celtic music for sale in the area.
Galloglas will be holding forth at the Rudyard Kipling that same evening, beginning at 8 p.m. Their last four concerts at the Rud have been sell-outs, so be sure to call 636-1311 and make reservations.
Support the Bluegrass
Irish Dancers
A ceili will take place on Sunday, August 4 at St. Pius X Community Center, 3521 Goldsmith Lane, from 3 to 6 p.m. Your nominal admission charge will go toward supporting the burgeoning local academy of Irish dance.
Music will be provided by Ronin O'Culain from Galway on accordion and backed by members of Drowsy Maggie, Galloglas and the Rashers. There will be opportunities for the motoring public to participate in Irish ceili dances (with a little prior instruction) as well as to watch the young girls and boys perform the traditional step dancing.
For more info, call Betsy or Leo at 451-5628. See ya there.
Mise le Meas, Decimus Rock.