Upcoming Live Music
If it's August in Louisville, then it's State Fair time. Oh, sure, there are other shows, but the Fair lineup of paid and free concerts is dominant. Get your good walking shoes polished up, buy a hat and go forth in search of elephant ears and your favorite band.
Acoustic / Folk
Would you believe a Cullowhee reunion? Yes, that Cullowhee, the one that used to play around here when you and I were young, Maggie or something to that effect. If you recognize the name, they'll be at the Phoenix on Friday, August 9, along with Spit Shine Nine.
All Ages.
Check your Ace Bandage collection, buy some more inexpensive ear plugs and head for the Toy Tiger on Tuesday, August 27 for The Jesus Lizard, Kinghorse and Six Finger Satellite. $10 in advance, $12 day of show and for sure no posers. Well, okay, but only if you've got the admission price.
If your budget won't stand $12, then make it to Bingham Park, off Coral Avenue on Saturday, August 31, It's billed as Punks in the Park and the lineup is: Madison, Castner, Samson and Month of Sundays.
Blues
Pat Boyack and the Prowlers are set for a show at Stevie Ray's on August 2. They have a new Rounder Records CD to sell. The Mike Griffith Blues Band opens.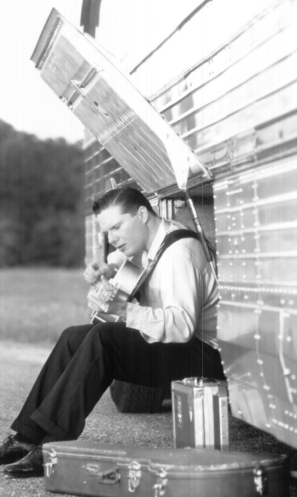 Pat Boyack and the Prowlers, August 2
A couple of CD Release Parties are worth noting. The Mudcat Blues Band will have one at Stevie Ray's on Tuesday, August 8. The Kelly Richey Band's CD Release Party is also at Stevie Ray's, on the 21st. Richey will also do an in-store at the HMV Record shop in St. Matthews on Saturday, August 31.
The Kyana Blues Society will hold its annual Amateur Blues Contest at the Red Velvet Club on Sunday, August 9. Several bands will compete.
That same weekend is Strassenfest, at which James Peterson, who was just in town for a show, will be playing. He's also playing at Stevie Ray's Saturday night.
Feed your blues jones, your face and your account in Heaven by going to Zena's on Main for the Benefit for Loreen Wells, Sunday night August 18. You get free bar-be-que, plus the Mudcat Blues Band, Foree Wells & the Walnut Street Band, the Blues Syndicate, Fred Murphy and the 10th Street Blues Band and Nick Stump of the Metro Blues Allstars and friends of his.
All that for $4 but you can contribute more.
If you just have to get out of the city, scoot on down to Kenlake State Park for their Hot Blues & Barbeque Festival. It's a three-day event with an array of national and local blues talent.
Country
Take your sweetie to the Palace Theater on Sunday, August 4 for a sentimental good time with the Statler Brothers. Only at the Palace, you'll count faces on the wall, not flowers.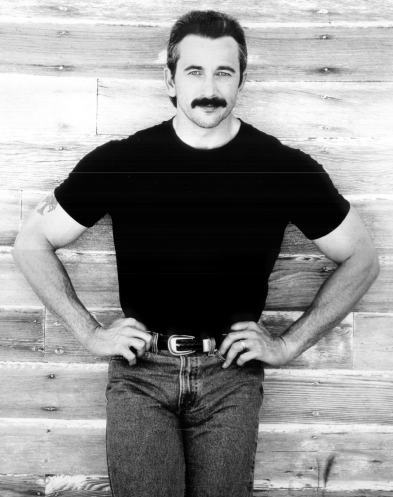 Aaron Tippin
Get on out to the Motor Speedway and catch Aaron Tippin and Ricky Van Shelton on August 7 for a free show, postponed earlier.
If you like your country like it was meant to be, then it's Renfro Valley on August 24 for you, 'cause Johnny Paycheck is touring again. Paycheck's management has been raising sand over the fact that Paycheck's albums are not getting any airplay, so go show your support for the old timers.
Pretty much all the rest of the big country acts are at the State Fair. Check that listing.
Christian
The best early August show is at Louisville Gardens on the Saturday the 10th, with Jars of Clay and The Three Crosses. Jars of Clay has been getting mucho excellente buzz vis a vis their possible crossover potential. The Three Crosses are no slouchers musically, either.
A free show, with 4-Him and Point of Grace, is also a winner at the State Fair on August 19, in Cardinal Stadium.
Jazz
Jazz in Central Park is the August focal point for jazz aficionados. The main act for the festival will be the Fred Hersch Trio, which will also be playing a two-night gig at the Old Seelbach Bar, with Dick Sisto as guest vibraphonist. Besides Hersch, the festival will feature The Reunity Jazz Club Band, Lonnie Liston Smith, Walker & Kays, Area Code 502, Jazz Because and the Charles Earland Quartet, plus more. It's admission price is the best: free. It runs August 24 and 25, Central park, 4th and Magnolia.
Pop
I have a photographer who already bought her ticket for this show: Engelbert Humperdinck at the Palace on August 9. Need I say more? In the parlance of the young, Engelbert rules!
She also has a ticket for Michael Bolton. And here we thought Letha was a country music fan. Bolton is at the Fair.
Rock and its many variations
In case you didn't know, the Butthole Surfers show scheduled at the Palace for August 2 has been canceled. Take your ticket back for a refund, the whole tour was canned.
The 4th Annual Reunion Jam at the Phoenix Hill Tavern is set for August 4, at the end of their anniversary celebration. Playing that night are: Quickdraw, the Pat Thomas Band, Nervous Melvin & the Mistakes, Kessler's Friends, Michel Kessler, The Bollocks, The Frosties and John Gage. As if the Phoenix being twenty didn't make you feel old enough . . .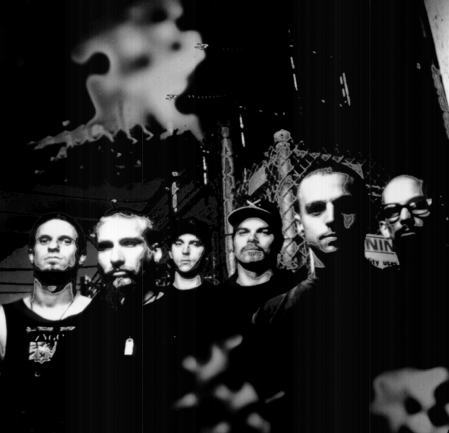 Neurosis, August 28
A Touch and Go Records band with Louisville connections, June of 44, slides into the Flashback on August 4, with Godheadsilo opening. June of 44's new CD, Tropics and Meridians, arrived at the LMN office the other day. Okay, combine Will Oldham, Rachel Grimes and Rodan and stir. Get the idea?
How about the Archers of Loaf show at the Tiger on August 7?
Another Touch and Go Records act, The Delta 72 will be at Sparks on August 18, supporting a new CD.
On August 27, the Toy Tiger plays host to Capitol Records' The Jesus Lizard; Louisville hardcore screamers Kinghorse and Sup-Pop artist Six Finger Satellite, who all sport strap-on synthesizers.. A $10 ticket in advance gets you in.
The Phoenix has two verrry interesssting concerts on tap: Son Volt flashes in on Monday, August 12, followed by Soul Coughing on Wednesday, August 14. Get your tickets in advance.
Over at the Brewery, there are a couple of shows worth paying attention to. The last time Seven Mary Three played the Derby City, it sold out in advance, so of course promoter Billy Barriger couldn't wait to get them back, 'cause he claims he never makes enough money on shows. Appearing with Seven Mary Three will be Gus and RCA Records artists The Verve Pipe, which recently got a plug in the comic strip "Hi and Lois," (no, really) along with the Goo Goo Dolls, who, by the way are appearing at the State Fair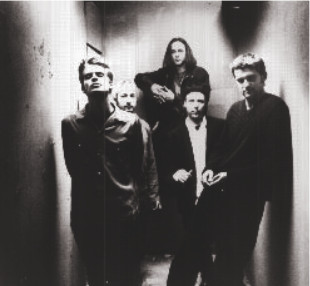 The Verve Pipe, August 8
Are you ready for middle class rock and roll? Huey Lewis and the News roll into the Palace on August 28. Tickets are $24.50 and $30.
Do you like your rock with a touch of Freddie? Neurosis and Bloodlet are coming to the Phoenix Hill Tavern on Wednesday, August 28. Neurosis is supporting a new album, Through Silver in Blood. Sounds delightful.
And here's the unusual show of the month: Colonel Bruce Hampton, sans the Aquarium Unit, will appear on Friday, August 30 at the Bluegrass Brewing Company in St. Matthews. Worthogs, arise!
Kentucky State Fair
The major music blowout that is the Kentucky State Fair generally trends to the conservative choice, but fairgoers' appetites for the tried-and-true never seems to flag. Once again, the dominant music is country, but there is a good mix of oldies, Christian and pop. C-C-Chalk up only one concert for the 18-34 crowd.
With so many free shows (even though you do have to pay to get it the Fair and to park), who's complaining?
The Kentucky State Fair lineup for this year is as follows:
Free Concerts in Cardinal Stadium:
Little Richard, August 15; After 7, August 16; Grand Funk Railroad, August 17; The Oak Ridge Boys, August 18; 4-Him and Point of Grace, August 19; Clay Walker, August 21; Hot 60's Summer, with Bobby Vee, Little Eva and Lou Christie, August 22; Kids Jam USA, 1-5 pm, August 25.
If you spurn the free shows and only want the best, then here's the paid show lineup: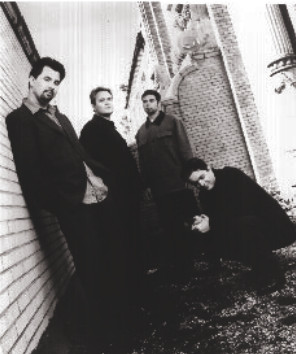 4-Him, August 19
Brooks and Dunn return on August 15, with Tanya Tucker as a special guest. Tickets are $18.50 at Freedom Hall.
Michael Bolton, Mr. Beautiful Pop, will take charge of Freedom Hall on the 16th. Tickets are $19.
George Strait and Terri Clark bring the second night of country for the Fair on August 17 in Freedom Hall. Tickets are $18.50.
More country with Travis Tritt and Marty Stuart doing their "Double Trouble" tour, at Cardinal Stadium, tickets are $17.50.
Rock takes it's turn with a twin bill of the Gin Blossoms and the Goo Goo Dolls at Cardinal Stadium on the 24th, tickets are $17.50.
The closer for the Fair is Alan Jackson, with Wade Hall as his special guest, at Freedom Hall, tickets are $18.50.
Whew. In between concerts, there will be live music most afternoons in the three tent stages around the Fair. Check the Calendar for daily listings.