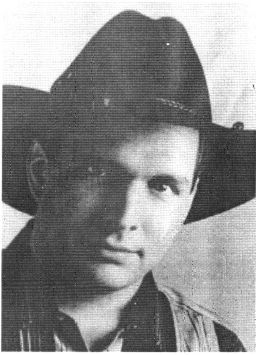 Garth Brooks
uneven, with weak songs
Fresh Horses (Capitol)
Garth Brooks
By Michael W. Stout
Country superstar Garth Brooks reportedly listened to nearly 46,000 songs in the process of choosing a mere ten for his first studio album in two years, Fresh Horses. If these were the ten best, one can't help but wonder just exactly what the remaining 45,990 sounded like. Fresh Horses is as diverse as Brooks himself, including some of his best material (but certainly no "The Dance") and some of the worst material he has recorded to date; the forced and over-produced rendition of Aerosmith's "Fever" and "Ireland" are two selections that fall deep into the latter eategory. Fortunately, fun tunes such as the live and rowdy "The Old Stuff," on which Brooks reminisces about the days when the old songs were still new, help to make a more balanced product.
Three of these ten selections manage to fill in the holes on this disc. The tough and tender ballad "Cowboys and Angels" describes God's answer to the cowboy's prayer to cure loneliness: an angel, "the best thing that God ever made." Brooks' current single, "The Beaches of Cheyenne" could be renamed "If Tomorrow Never Comes, Part 11." This tune tells the tale of a rodeo wife's unsuccessful plea to stop her husband from riding in Cheyenne. Once the "bull no man could ride" snuffed her husband's life and dreams, she went crazy from pondering the fight they had the night before he left for Cheyenne. She "ran. into the ocean" and "they never found her body," but legend has it that "every night she walks the beaches of Cheyenne."
Rounding out the top three is "She's Every Woman," co-written with Victoria Shaw, who is known for writing Brooks' smash hit, "The River" This soon-to-be-classic describes a man's precious love for a woman by saying, '"She's as real as real can be, and she's every fantasy, Lord she's every lover that I've ever had, and she's every lover that I've never had. She's every woman that I've ever known."