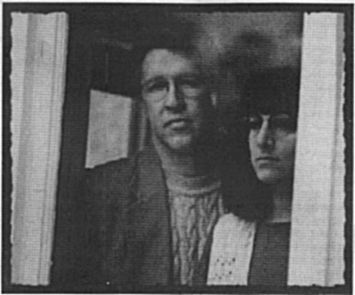 Looking for the Reasons (Melting Stone Music)
Brad & Laura Prill
Looking for the Reasons is an honest, everyday look at the Christian life, led along by smooth rhythms and rolling piano chords Brad and Laura Prill are first-rate writers of rich, worshipful songs for the Father.
The ten songs here have a breezy, '70s feel to them, similar in vibe to Bread, Carole King and Dan Fogelberg. Brad and Laura sing very well together, but their true strengths are in their solos, such as Brad's bluesy turn on "Train of Conversation," a rocking song that compares the dangers or gossip to a runaway train. Likewise, Laura pours much emotion into "Blue" and "Missing You," a love song for her husband."
The songs are simple and open —unfettered by heavy theological discourse or secular double-meaning —— yet the care taken in their craft is unmistakable. As from a classic poet's pen, the verses flow in "Find Him":
Find Him in a forest tower
Find Him in a storm's great power
Find Him in an eagle's soaring flight In the sunset of a day that's gone
In the stillness of a chilly dawn
In autumn's soul, you will find Him. ... "
Looking ... is produced by Gary Tash, who keeps it masterfully understated. Touches of cello and percussion add nice texture, and Tash's lead guitar fills the middles without crowding.
Fans of Out of the Grey and Two Hearts will like Brad & Laura's style, and so will you. Available at most local Christian bookstores. 502-244-6944.