Cowboy Corner
COUNTRY SWEEPS AMERICAN MUSIC AWARDS
Country music megastar Garth Brooks was the big winner when the 23rd AnnuaI . American. Music Awards were handed out in Los Angeles on Jan. 29. Garth took home his eighth and ninth American MusicAwards trophies for Favorite Country Male Artist (for the fifth consecutive year) and Favorite Country Album for The Hits. Garth also captured the most coveted award of the evening, the Favorite Artist of the Year award (his tenth AMA honor), but left the trophy at the podium. By no means was he trying to be disrespectful; he explained that he didn't believe in the concept of a favorite artist of the year "so l'm going to leave it here,"' snd left the stage. Come to find out, Garth actually feIt that fellow nominees Hootie & The Blowfish deserved the award.
Reba McEntire took home her thirteenth American Music Award, Favorite Country Female Artist. Alabama, the 1980s Artists of the Decade, captured their nineteenth American Music Award, Favorite Country Band, Duo or Group. Hot newcomer Shania Twain was honored with the Favorite New Country Artist award.
The "First Lady of Country Music," Tammy Wynette was honored with the Award of Merit for "outstanding contributions to American musicaI entertainment. Admirers and fellow country performers Kenny Rogers, Pam Tillis, Linda Davis, Lari White, and Martina McBride were all on hand to present Ms. Wynette this emotionaI tribute.
WHERE ARE THE COUNTRY OLDIES?
When was the last time you heard Dolly Parton's "Coat Of Many Colors," George Jones' "He Stopped Loving Her Today," Loretta Lynn's. CoaI Miner's Daughter," Tarnmy Wynette's "Stand By Your Man " or Merle Haggard's "Mama Tried" on country radio? Sure, you've probably heard them on oldies stations, which as "Real Country" WKJK 98.9 FM or WTMT AM, but what about all the Top 40 stations in town? I think it safe to say that you've probably NEVER heard these on Top 40 stations, which is a shame!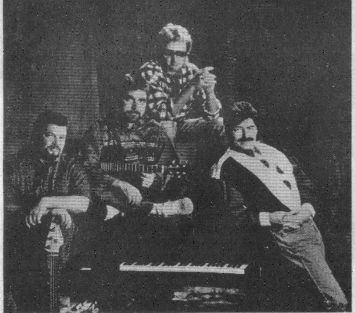 Alabama
I recently received an intriguing letter from Marty Martel, President of Midnight Special Productions, Inc. and manager and booking agent for Johnny Paycheck from "Take This Job And Shove It" fame.
Mr. MarteI included an interesting article which, unfortunately, is all too true. He aired his anger at how Country Music Hall of Fame members "had some of the biggest hits of all time, but now they can't get their records played, let alone get on a label. What a terrible shame for our industry. Mr. Martel offered the following solution: "I have often wondered why some of our new stars of today don't use some of the Hall of Fame members to open up their shows. Some of our new stars have only had one hit and could use seasoned entertainers/veterans to open up the show for them. Maybe it is because the new ones don't know or remember the older stars and what they have done for country music. Well, I think that our younger generation of fans are very inquisitive and they want to know where traditions come from."
Included were some unfortunate eye-opening observations. As Pee Wee King once said, "Sometimes for the sake of the future, it is good to look at the past!" I have to agree with Mr. Martel that country radio and concert promoters shouldn't ignore country music's heritage. May I suggest that country radio consider including even just one country golden oldie at the bottom of every hour or every half-hour. It's a shame to think that today's new country fans have never even heard of country veterans such as Charley Pride, Barbara Mandrell and Conway Twitty! I encourage you to call your favorite radio station and urge them to include some country oldies.
WAMZ ST. JUDE RADIOTHON
Hats off to 97.5 FM WAMZ and all the country fans who helped make the 8th AnnuaI WAMZ St. Jude Children's Research Hospital Radiothon such a success. The event raised nearly $175,000, making WAMZ's eight year totaI nearly $1 million.
St. Jude Children's Research Hospital, founded by the late entertainer Danny Thomas, treats approximately 150 patients everyday — mostly on an out-patient basis. It is the first institution established for the sole purpose of conducting basic and clinical research into catastrophic "childhood diseases, mainly cancer. Since opening in 1962, St. Jude Hospital has treated more than 14,000 children from 45 states and 47 foreign countries.
The majority of the money needed to furnish the best and latest medical care at St. Jude HospitaI comes from events like this. The concept for a unified charitable effort by country radio was inspired by Randy Owen of Alabama at a Country Radio Seminar in 1987. WAMZ's own Coyote Calhoun played an integral part in making this a country-wide fund-raising event by visiting St. Jude and pioneering the patient history recordings along with country superstars. No child has ever been turned away because of his or her family's inability" to pay their hospital bills.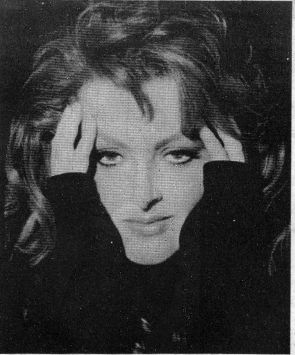 Wynonna. Photo by Randee St. Nicolas
No child has ever paid for their treatment, although insurance benefits are collected if and when available. St. Jude also provides transportation, housing, and meals for patients and one of their parents.
Danny Thomas summed it up best when he said, "That a child should die before his time, is to me, simply unacceptable.
HOT NEW COUNTRY
Wynonna's long"-awaited third solo Curb album, revelations, is now available in your favorite local record store. Included is Wynonna's hot new release, "To Be Loved By You." A word to the wise: Wynonna has drifted from her country roots to more soulful rhythm & blues.
Lari White, one of country music's most angelic voices, has really cut loose on her third release, appropriately titled Don't Fence Me In, which includes the hit single "Ready, Willing And Able." Lari has made a definite turn for the better, performing each cut with a refreshing new country-grit which wasn't evident on the previous two releases.
Diamond Rio fans will want to snap up a copy of IV, the group's latest release. It contains their hot new single, "Walkin' Away," which continues to climb up the charts. IV is already available locally.
UPCOMING LIVE COUNTRY
Reba McEntire fans won't want to miss her 1996 tour debut March 5 at Freedom Hall. Reba promises this will be her most intimate concert setting ever as she is performing in the round. Tickets are going fast, so don't wait another minute to buy yours. Performing along with Reba will be one of Reba and husband Narvel Blackstock's newest additions to their Starstruck Management roster, towering country heart-throb Billy Dean. And I know you're wondering if Reba will be performing "Does He Love You?" Well, Linda Davis fans (including myself) will be glad to know that she will be on the bill. She'll perform "Does He Love You?" with Reba as well as material from her brand new album, Some Things Are Meant To Be. If you've never seen Reba live in concert, this is a show you definitely won't soon forget, once you get past the $40 and $28 ticket prices.
Country fans' eternally favorite group, Alabama, will be rolling into Freedom Hall on March 22 for what is sure to be an unforgettable show full of greatest hits as well as their latest release, "It Works." Appearing with Randy Owen, Jeff Cook, Teddy Gentry, and Mark Herndon will be country newcomer Kenny Chesney. He'll be performing hits from his debut release, including his latest, "Grandpa Told Me So." Tickets are now available for $21.50.
COWBOY CORNER COUNTRY QUIZ
Q: Does country star Clay Walker have a twin brother? Joey Beck, Louisville
A: Aug. 19, 1969, saw the birth of just ONE brand new baby Walker, a boy named Clay. Although Beaumont, Texas, didn't know it at the time, a country superstar had been born. Clay has earned six number one hits to date and his current release, "Hypnotize The Moon" – the title track from his new album – is rapidly approaching the top spot.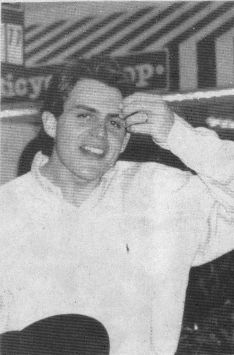 A Really Bigg's Star?
Our crack photographer Letha Marshall found up-and-coming country star Rhett Akins at the bigg\'s storey in Middletown. Akins performed later that night at Coyote\'s
However, not all of Clay's success these days is professional. He and his lovely wife, Lori, whom he wed in Oct. 1992, recently welcomed their first child, a baby girl, into the world. MaClay DeLane Walker was born in Nashville on Jan. 14, weighing in at 5 lbs. 15 ozs. Congratulations, Clay and Lori!
If you have a question you'd like answered about one of your favorite country artists, please send your question, along with your name, to: Cowboy Corner Country Quiz, Louisville Music News, 7505 Cambridge Drive, Crestwood, KY 40014.. Please don't hesitate to send in your question. We're anxious to hear from you.
Well, that's it for now. Always remember: Keep your boots shined up and your hat on straight,'cause country music is comin your way.