Lend a Hand . . .
'Hands for Hand' Benefit Concert
By Jean Metcalfe
Emmylou's going to be there. So is Sam Bush. Ditto for Bela Fleck and his Flecktones.
And if you're at KCA's Whitney Hall on March 4, you'll enjoy the extraordinary talents of all these artists. And much more.
The very gifted Jerry Douglas, John Cowan, and Dave Brubeck's son Chris will be performing as well.
But you'll also be a part of something even more satisfying: helping someone who needs a helping hand.
Jim Hubacher, a 40-year-old stagehand who has a wife and two young daughters, was seriously injured in an accident in October of last year while helping dismantle the touring Broadway show, "The Music of Andrew Lloyd Webber." Following spinal surgery, he is still unable to move his legs or hands and lacks all feeling below his chest.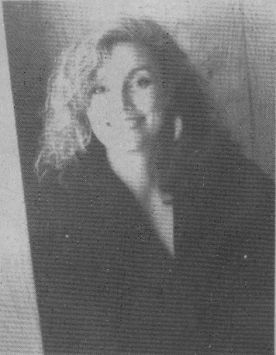 Emmy Lou Harris
Enter Dick Van Kleeck. Lending his talents to the situation, in short order the artistic director / producer of the Lonesome Pine Specials has put together his "unique and one-time-only gathering of musical stars," with all proceeds going to The Jim Hubacher Fund.
Although Hubacher's medical expenses are "paid by worker's compensation, his lost earnings are only partially recoverable. Because he is a free-lance worker with income from many different sources, his long-term disability benefits will be less than adequate for his and his family's new life.
Joining hands with Van Kleeck in this benefit effort are IATSE Stagehands Local l7 (of which Hubacher has been a member for 18 years) and the employees of the Kentucky Center for the Arts, Broadway Series, Kentucky Opera, Louisville Ballet, L Louisville Orchestra, and Stage One: The Louisville Children's Theatre.
Tickets for the concert are available by calling 584-7777 or by visiting the Kentucky Center or Louisville Gardens Box Office. Tickets are $18 and $16. Box seats are $25. All proceeds will directly benefit Jim Hubacher, and all ticketing fees are waived for this special performance.
lf you would like to make a direct contribution to help the Hubacher family, make your check payable to The Hubacher Fund, and mail it to: The Hubacher Fund, Bank One, One Riverfront Plaza, Louisville, KY 40202.
It has been said that everyone who ever works with Jim Hubacher becomes a friend. And now that friend needs help.