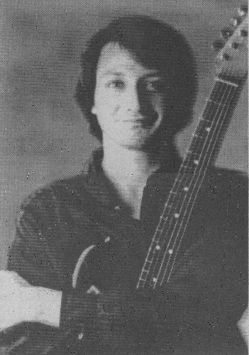 Murali Coryell
much talent in need of songs
Eyes Wide Open (Big Mo)
Murali Coryell
By Kory Wilcoxson
With innocent, blazing green eyes and the quintessential boyish looks, 25-year-old Murali Coryell hardly fits the description of a soulful blues man. But that's just the moniker he's shooting for with his debut, Eyes Wide Open.
Coryell's looks belie his talent and his smoky voice, reminiscent of Sam Cooke or Al Green.
Coryell's guitar work is equally impressive, squeezing out blues riffs like the family trait that it is (his father is jazz-rock fusion pioneer Larry Coryell).
The younger Coryell has all the pieces needed to become a player in the field, except for songwriting. Too many of his songs lean toward a pop structure, under- mining Coryell's excellent vocals and guitars. These songs leave the listener a little empty.
When he does shine, it's bright, as on "Corning Home to Love You" and the title track. There's no questioning Coryell's dedication or craftsmanship. If he continues to develop at the rate he has, this relative youngster will have heads turning.