Glasgow Highland Games
Now entering its second decade, the GHG continues its tradition of preserving the culture of Scotland with its very authentic and entertaining programs. This year's special guest is John McKenzie, Earl of Cromarty and Chief of Clan McKenzie. His property is the largest extant clan land holding. The Games commence on Friday, May 31, with a pig roast and torch light ceilidh (pronounced KAY-lee) featuring balladeer Colin Grant-Adams and Celtic fiddler Stacy Lynn Ries. Swordplay figures prominently this year with tournament style jousting on horseback, fencing demonstrations and encampments by 18th century Scottish Highlands reenactment group Clan Wolf and the Society for Creative Anachronism adding a medieval dimension. Bagpiping competition, both solo and bands, is a central feature on Saturday, as well as Scottish dancing. The clan societies and Celtic vendors will be there in force. You do not have to have Scottish ancestry to enjoy the highland games any more than needed to enjoy the Braveheart or Rob Roy films. Kentucky is blessed with two great games: the Kentucky Scottish Weekend at General Butler State Park (May 10, 11, 12) and the Glasgow Highland Games (May 31, June 1, 2) at Barren River State Resort Park. Their location in our scenic and well-equipped parks makes them special. Rock loathes highland games situated in the middle of a chain-link-enclosed high-school stadium. If you want more information you can make a local call to the Celtic Centre (897-9050), which is an unofficial clearing house for Celtoids.
Irish Dancing
Irish dancing has exploded in Louisville. Since its establishment last year, the Bluegrass Irish Dancers has grown exponentially. Operated by two young women from Cincinnati who are products of the pioneering work in the Queen City by Mary McGing, our own academy of Irish dance is now poised for additional growth since it has moved its Saturday classes to The Clifton Center on Payne Street. Their 1996-97 classes for girls AND boys starting at age 5 begin in September. Adult instruction is also available. Space is limite,d so those interested should act now by calling Betsy Walsh at 451-5628. If you want to speak to the instructors, call Heather McClanahan at (513) 321-8707 or Allison Erickson at (513) 232-3878.
Learn the Bagpipes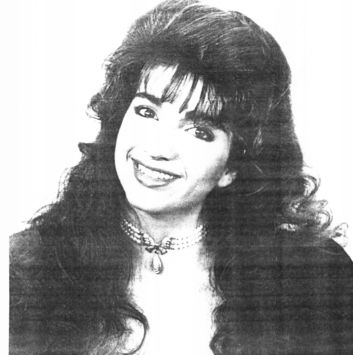 Stacey Ries
Another example of tremendous growth recently is the Louisville Pipe Band. Due to new recruits, the ranks have swollen such that the band will field both Grade IV and a Grade V competition teams and new students are lining up for the FREE instruction beginning in June. If you are interested, call Paul Whitty at 459-2001. Until then, you can hear the band perform at the upcoming highland games (see above for dates).
Children of the Gael
The Pegasus Parade on Thursday, May 2, will have a unit composed of various international organizations under the umbrella of World Communities with the Celtic tribes marching with the Louisville Pipe Band and the Bluegrass Irish Dancers, including the Sons & Daughters of Erin, The Scottish Society of Louisville and the Ancient Order of Hibernians. No rain please.
Live Celtic Music
Ten Penny Bit will be playing for those going to and fro at the country dance ball (good ol' time folk dancing with lots of interesting people) at St. Andrews Church, Woodbourne Avenue on Saturday, May 18, from 8 to 11 p.m. TPB will likewise set the tempo for the Civil War Grand Cotillion on May 25 in West Point, Ky. For further information on these TPB appearances, call Robin at 448-0700.
The Irish Rover will have a full complement of Irish music for Derby weekend. Derby Eve features Galloglas from 9 to midnight. Ten Penny Bit will get Derby Day started in the morning with a traditional Irish breakfast from 9 a.m. to 2 p.m. The Rashers take over with their usual reckless abandon on Derby night from 9 to midnight. There is no cover but the usual reservation policy applies.
Galloglas will be in concert at The Rudyard Kipling on Saturday, May 18, at 8 p.m. TRK has a new sound system, so you will not have to run the risk of sitting in front of a stack of woofers and tweeters. Their shows sell out, so early reservations are strongly recommended (636-1311).
Cloigheann will be holding forth at O'Shea's Traditional Irish Pub on Baxter from 10:30 p.m. to 1 a.m. on May 9, 31 and June 1. Coming next month: The Beatles Censored! Slan!